News
Praying Football Coach Who Won Supreme Court Case Makes His Way Back to Coaching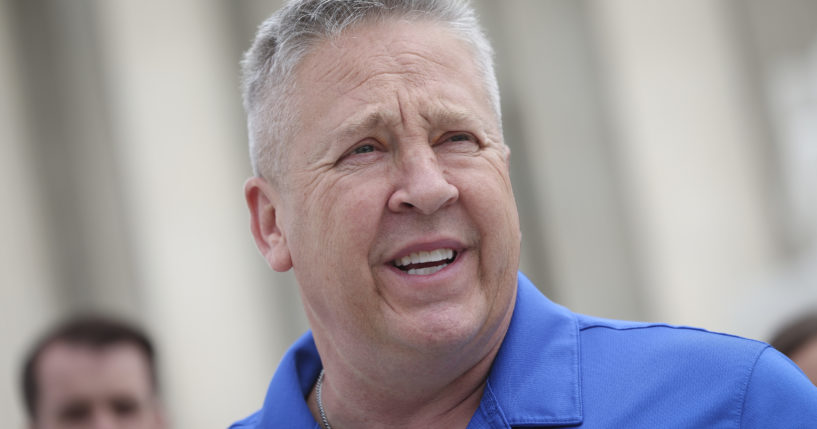 Joseph Kennedy, the high school football coach who won his Supreme Court case, is making his way back to coaching the team.
The Washington Times reported Kennedy returned to the Bremerton High School following a seven-year battle to get his job back after being fired for praying on the field.
"We are thrilled that Bremerton and Coach Kennedy are back together and we hope they go undefeated," Hiram Sasser, executive general counsel for First Liberty Institute, said.
Advertisement - story continues below
The Times noted First Liberty represented Kennedy.
In a statement to the outlet, the school district shared it could be paying $1,775,000 in legal fees for Kennedy's battle in the court.
According to the report, the amount will come under review during a public meeting in March.
A district spokesperson confirmed Kennedy will serve as an assistant coach for 2023.
Advertisement - story continues below
He is currently going through paperwork, background checks and other training, per the Times.
The spokesperson explained, "Football coach contracts are approved by the Board at the Aug. 3 board meeting, and begin in mid-August."
The statement continues, "Kennedy will be included in coaching staff communication and meetings, spring football practice ad other off-season football activities."
In June 2022, the Supreme Court ruled in favor of Kennedy.
"Respect for religious expressions is indispensable to life in a free and diverse Republic. Here, a government entity sought to punish an individual for engaging in a personal religious observance, based on a mistaken view that it has a duty to suppress religious observances even as it allows comparable secular speech," Justice Neil Gorsuch wrote at the time.
Advertisement - story continues below
He continued, "The Constitution neither mandates nor tolerates that kind of discrimination. Mr. Kennedy is entitled to summary judgment on his religious exercise and free speech claims."
Justice Sonia Sotomayor argued on behalf of the three liberal justices that the "decision does a disservice to schools and the young citizens they serve, as well as to our Nation's longstanding commitment to the separation of church and state."
She added, "Today's decision elevates the rights of a school coach who voluntarily accepted public employment, over the rights of students required to attend public schools and who may feel obligated to join in prayer."
It was reported in October 2022 that Kennedy would be getting his job back.
Advertisement - story continues below
A federal court filing stated that Kennedy would be "reinstated to his previous position as assistant coach of the Bremerton High School football team on or before March 15, 2023."
Truth and Accuracy
We are committed to truth and accuracy in all of our journalism. Read our editorial standards.
Comment Down Below
Conversation