News
Professor Offers Extra Credit For Wearing a Mask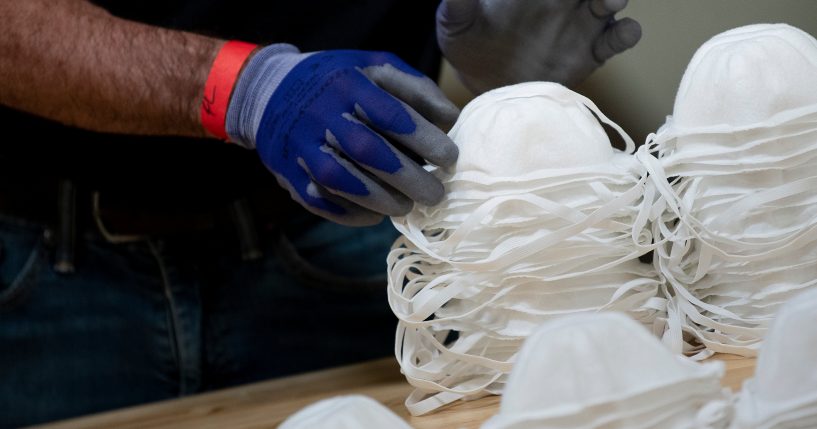 A professor at Texas A&M University- Texarkana has offered students an extra 15% credit if the whole class wears masks to class for the entire course.
The course, American Film History, is being taught by Professor Drew Morton and, according to a syllabus obtained by Campus Reform, the professor is offering up to 15% total course credit to students if they all mask for every class.
"If the entire face to face class – everyone – properly wears a surgical grade mask during the entire class session (over the nose and mouth, not taking it off to talk) there [will] be a 15% extra credit boost (1 percentage point per week). If 19 out of 20 students do it? There will be no extra credit," the American Film History syllabus stated according to Campus Reform.
Advertisement - story continues below
According to documents reviewed by the news organization, the total class grade breakdown included two exams, worth 20% of the student's grade, weekly short responses, worth 30%, and a research paper, also worth 30%. 
One percentage point per week would be added to the students' total grade for every week the entire class wore a mask for the entirety of the class.
The university's current policy states masks and vaccines are both optional.
Students are "strongly encouraged" to be vaccinated and mask "while in public indoor settings."
Advertisement - story continues below
Nationwide, universities have reinstated various levels of mask mandates, including Georgetown University which requires masks in classrooms according to Fox News.
"We were told that when we came back to campus and we are in a classroom with the professor, we had to have a mask on," Campus Reform correspondent Katelyn Rickert told "Fox & Friends."
Rutgers University is also requiring masks for the fall semester for those who haven't had a vaccination or proof of a negative PCR test within the past 72 hours, according to CBS News.
Truth and Accuracy
We are committed to truth and accuracy in all of our journalism. Read our editorial standards.
Comment Down Below
Conversation