News
Rand Paul Says Fauci's Vaccine Biases Are to Blame for Monthly COVID-19 Deaths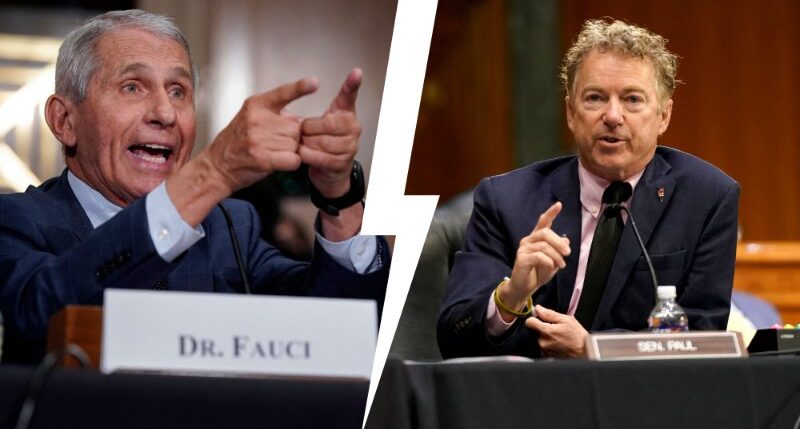 Sen. Rand Paul (R-Ky.) says Dr. Anthony Fauci's biases toward vaccines are responsible for monthly COVID-19 deaths.
During an interview on the Ron Paul Liberty Report released Monday, the senator explained, "I would venture to say that thousands of people die in our country every month now from COVID because he's deemphasized the idea that there are therapeutics."
Rand Paul suggested Fauci "is of the philosophy that vaccines are incredibly successful and are the way to go versus therapeutics, for example. So with regard to AIDS, he was involved as the AIDS epidemic came up, he wanted to develop a vaccine."
Advertisement - story continues below
He continued, "There's nothing wrong with that. He wanted to develop a vaccine. Vaccines can be great for polio or smallpox or wonderful. It didn't actually work for AIDS."
Rand Paul argued the therapeutic "angle ended up being the best," adding, "But he was biased towards a vaccine."
Check out his comments below:
Senator Rand Paul on Fauci's History of Hindering Therapeutics In Favor of Vaccines

Watch the whole interview with @RandPaul here: https://t.co/U6ixZGlHO9 pic.twitter.com/3JdV1uJ4rB

— Ron Paul (@RonPaul) December 27, 2021
Advertisement - story continues below
The senator has previously been critical of Fauci. Earlier this month, Rand Paul said Fauci should "go to prison for five years for lying to Congress."
He added, "At the very least, he should be taken out of his position, because I think he has cost people's lives through misinformation."
In November, during a Senate hearing, they sparred over whether the National Institutes of Health (NIH) funded "gain-of-function" research in Wuhan, China, as IJR previously reported.
"Will you today finally take some responsibility for funding gain of function research in Wuhan?" Rand Paul asked Fauci.
He replied, "I disagree with so many of the things that you've said."
Advertisement - story continues below
Rand Paul proceeded to tell Fauci until he "accepts responsibility, we're not going to get anywhere close to trying to prevent another lab leak of this dangerous sort of experiment. You won't admit that it's dangerous. And for that lack of judgment I think it's time that you resign."
Truth and Accuracy
We are committed to truth and accuracy in all of our journalism. Read our editorial standards.
Comment Down Below
Conversation