News
'Gangsta's Paradise' Rapper Coolio Dead at 59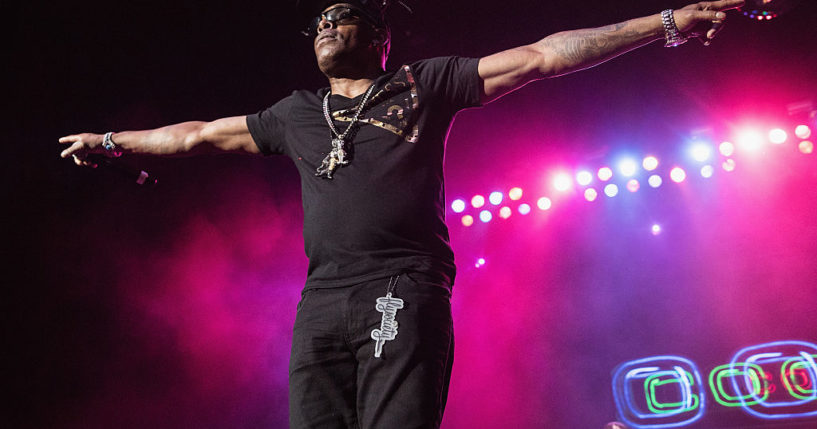 Rapper Coolio has died at the age of 59.
His friend and manager, Jarez Posey, spoke with CNN about the details surrounding his death.
Posey confirmed that Coolio died on Wednesday afternoon and was found dead lying on the floor in the bathroom of his friend's house after attempts to call for him failed, per TMZ.
Advertisement - story continues below
Erik Scott of the Los Angeles Fire Department told CNN that paramedics and firefighters responded to a call from a residence about a "medical emergency."
The call was made at 4 pm and when EMT's arrived they found a man who was unresponsive and made attempts to try and resuscitate him for 45 minutes.
Scott said that he "was determined dead just before 5:00 p.m." 
Advertisement - story continues below
On Thursday, an autopsy was performed on Coolio, but the cause and manner of his death have yet to be revealed. Further investigation will be administered, according to information about the case from the county coroner.
After his passing, Coolio's manager, Sheila Finegan, made a statement to CNN about the "Gangsta's Paradise" rapper, referring to him as "our dear friend and client."
"We are saddened by the loss of our dear friend and client," she said. "He touched the world with the gift of his talent and will be missed profoundly. Thank you to everyone worldwide who has listened to his music and to everyone who has been reaching out regarding his passing.
She also asked to "Please have Coolio's loved ones in your thoughts and prayers."
TMZ reports that Coolio's death is shocking to fans who saw him weeks prior and were unaware that he had any health issues.
Advertisement - story continues below
A woman ran into Coolio at the airport to take a photo with him. She told TMZ "he was friendly and very happy to take some pics, laughing and being very engaging," as the outlet writes.
Truth and Accuracy
We are committed to truth and accuracy in all of our journalism. Read our editorial standards.
Comment Down Below
Conversation