News
Remains of Former Navy Officer May Be Removed From the Arlington National Cemetery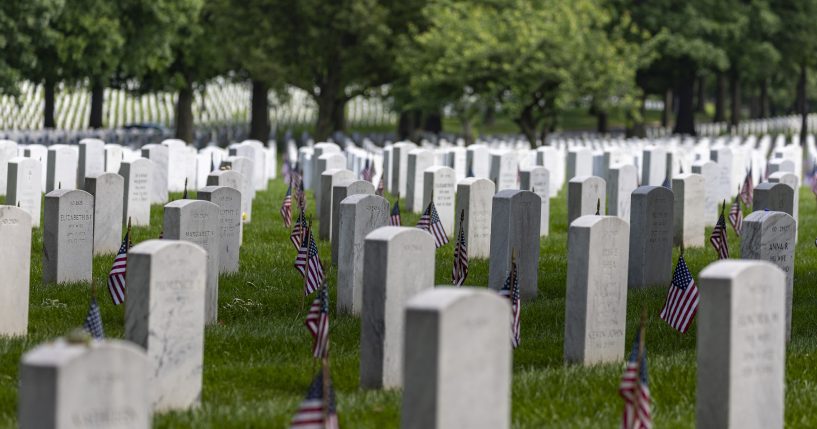 A proposed amendment to the annual defense budget bill would require the remains of a former Navy officer to be removed from the Arlington National Cemetery.
The Washington Post reported Rep. Jackie Speier (D-Calif.) proposed an amendment directing the Army and Department of Veterans Affairs to remove the remains of Andrew J. Chabrol no later than September 30, 2023.
The proposal states Chabrol's relatives would receive his remains and, if they could not be found, the remains would be disposed of "as the Secretary of the Army deems appropriate," as the Post reported.
Advertisement - story continues below
The outlet pointed out Chabrol murdered a junior sailor decades ago.
Additionally, Speier's amendment would give power to the Army and the Department of Veterans Affairs to review other cases of capital crimes committed by veterans buried in national cemeteries, dating back to January 1, 1990.
In June of 1993, The Associated Press reported Chabrol was executed after being convicted of the July 1991 rape and murder of Melissa Harrington.
The outlet explained Chabrol "tried to develop a romantic relationship with Mrs. Harrington while she was in his command. But she rejected his advances and complained to his superior."
Advertisement - story continues below
Chabrol claimed the complaint hurt both his career and marriage.
He then reportedly began plotting revenge and kept a journal calling Harrington a "nemesis."
Should his remains be removed?
Stanley J. Berkeley was later recruited by Chabrol to abduct Harrington from her home, as The Associated Press reported.
After being brought to Chabrol's home, Harrington was "strapped to a bed and raped. Her head was wrapped in duct tape and she was strangled with a rope."
During his trial, Chabrol said, "I just went berserk."
Advertisement - story continues below
During an interview with the Post, Speier detailed her reaction after discovering the story.
"It was appalling to me to think that an officer in the Navy could sexually harass, then kidnap, then rape, and then murder a sailor and get buried at a national cemetery, which is supposed to honor our war heroes and our dead," she said.
Speier added, "So he has no place in that cemetery."
Truth and Accuracy
We are committed to truth and accuracy in all of our journalism. Read our editorial standards.
Comment Down Below
Conversation