News
Rep. Burgess Owens Suggests MLK's Vision Is Not 'The Dreams and Hopes' of the Biden Admin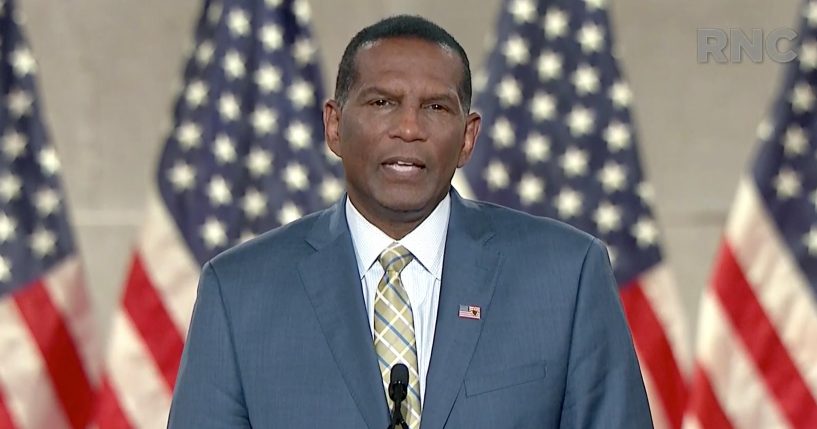 Rep. Burgess Owens (R-Utah) criticized the Biden administration and Democrats, saying they see Black Americans as "hopeless."
During an interview with Fox News, Owens discussed the Rev. Martin Luther King Jr.'s impact on the nation, saying he was "not about dividing us. He was about unifying us. And it was because, at the end of the day, his source was God."
He then accused Biden and Democrats of seeing Black Americans as "hopeless, hapless, and waiting for somebody to take care of us. Totally two different views of the same race."
Advertisement - story continues below
Calling King "articulate," Owens added, "He was brave. He was bold. He was respectful. He could persuade people to listen to him. That was the Black community and that was our dreams and hopes at that time."
Owens continued, "That is not the dreams and hopes of the Biden Administration. Look at everything they do and the policy they put together. It's demeaning. It's divisive."
He claimed, "You have more Black people hating people today than they did when Martin Luther King was around. They are being trained to hate other people based on their race. Martin Luther King was saying, let's come together regardless of race."
Owens expressed his frustration with Democrats' voting rights legislation.
Advertisement - story continues below
"Black Americans, just like Italian Americans or Polish Americans, all we want is fairness," Owens said. "We want to know that our vote counts. To say that we're the only race of the whole country…that if we have to get an ID that we cannot pull it off – I cannot articulate how demeaning that thought process is."
He added, "Sadly we have too many Black people that go along with it. They'd rather have power for themselves than to empower our race."
Taking aim at Black Lives Matter activists, Owens explained, "They're angry. They don't build, they destroy. They don't unify, they divide. It's a totally different strategy. And it's unfortunate."
On Monday, Biden doubled down on his calls for passing voting rights legislation.
During a breakfast honoring Martin Luther King Jr. Day, Biden said, "On this federal holiday that honors him, it's not just enough to praise him. We must commit to his unfinished work to deliver jobs and justice, to protect the sacred right to vote."
Advertisement - story continues below
He continued, "The attack on our democracy is real, from the January 6th insurrection to the onslaught of Republicans' anti-voting laws in a number of states. It's no longer about who doesn't get to vote. It's about whether your vote counts at all. It's about two insidious things, voter suppression and election subversion."
Truth and Accuracy
We are committed to truth and accuracy in all of our journalism. Read our editorial standards.
Comment Down Below
Conversation