News
Report: Gas Prices Could Hit $4 a Gallon in 2022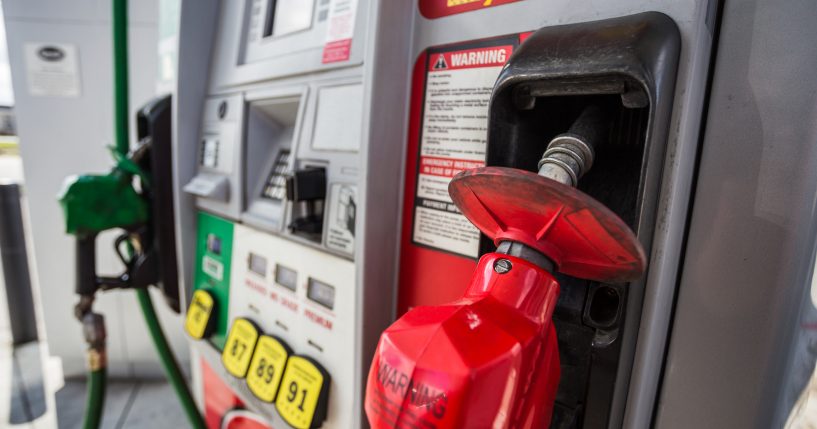 While gas prices have declined in recent weeks, GasBuddy is forecasting that prices at the pump nationally could increase in 2022 and possibly top $4 a gallon.
According to a GasBuddy forecast shared exclusively with CNN, the national monthly average price for a gallon of gas will hit $3.71 in May 2022 and then start to decline later in the year.
However, Patrick De Haan, head of petroleum analysis at GasBuddy, said it is possible prices could hit at least $4 a gallon.
Advertisement - story continues below
"We could see a national average that flirts with, or in a worst-case scenario, potentially exceeds $4 a gallon," he said.
As CNN notes, "That would amplify the inflationary pressures hitting American families grappling with the biggest price spikes in nearly 40 years. And it would add to the White House's political headaches."
According to AAA, the average price for a gallon of gas nationally is $3.28, down from $3.39 a month ago.
While the U.S. Energy Information Administration predicts that the average price of gas will fall below $3 a gallon in 20202, De Haan told CNN he believes high demand will keep prices elevated.
Advertisement - story continues below
"The economy is hot. Demand has come roaring back. But supply is still catching up after getting cut greatly in 2020," he explained.
As the coronavirus spreads around the world, OPEC and U.S. oil companies cut their production and have yet to reach pre-pandemic levels of output. Additionally, CNN notes several refineries in the U.S. were closed during the pandemic.
Earlier this month, President Joe Biden touted declines in gas prices which he said was a sign of "progress."
"We're gonna keep at it to ensure the American people are paying their fair share for gas, not being gouged for gas," he vowed.
As gas prices hit a seven-year high, Biden announced the decision to release 50 million barrels of oil from the Strategic Oil Reserve "to lower prices for Americans and address the mismatch between demand exiting the pandemic and supply."
Advertisement - story continues below
The president also asked the Federal Trade Commission to investigate whether "illegal conduct is costing families at the pump."
Truth and Accuracy
We are committed to truth and accuracy in all of our journalism. Read our editorial standards.
Comment Down Below
Conversation