News
Republican Radio Host Considering Presidential Run Even if Trump Enters the Race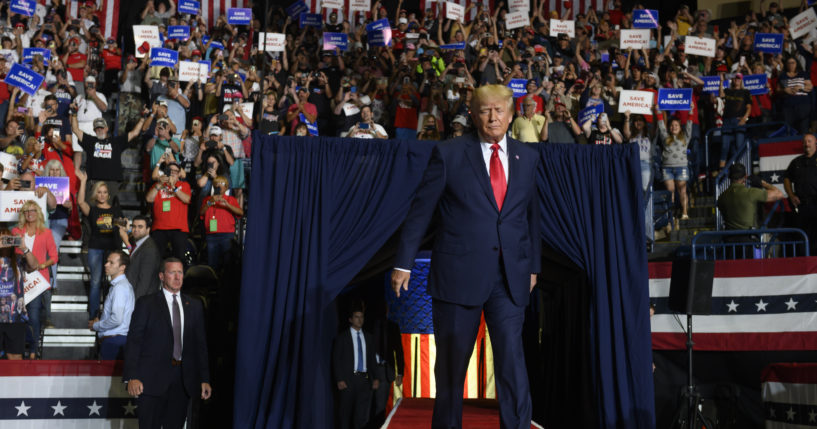 Conservative radio host Larry Elder revealed that he is considering a run for the White House in 2024 even if former President Donald Trump makes the same decision.
During an interview with the Des Moines Register, Elder said, "I don't feel I'm running against him."
He added, "I'm running for president. And I'm not running against anybody on the Republican side. I'm running against Joe Biden if he runs, or Kamala Harris if she runs."
Advertisement - story continues below
Elder told the outlet he is currently "kicking the tires" in Iowa as he considers his decision.
The Des Moines Register noted Elder gave a keynote speech over the weekend at an Iowa Faith & Freedom Coalition event.
He previously attended the Iowa State Fair in August.
According to Elder, residents of Iowa approached him after recognizing him from the radio or other appearances on Fox News, as the outlet reported.
Advertisement - story continues below
"Then they will say things like, 'Well, I hope you're going to run for higher office,'" Elder said.
He continued, "If I had a nickel for every time somebody said that, maybe I could fund my campaign."
In September, 20201, Elder conceded after attempting to replace California Gov. Gavin Newsom (D) in a recall election.
"I can't think of anything that this man has done in the last two years that suggests he deserves another day in office," Elder said of Newsom at the time.
Last month, CNN reported Trump is considering waiting until after the upcoming 2022 midterm elections to launch another campaign for the presidency, citing sources familiar with his thinking.
Advertisement - story continues below
"There is a direct tie if Trump becomes a campaign ad in November and Republicans lose the Senate, and the last thing he wants is to be blamed," a former Trump campaign aide said, according to CNN.
A Harvard CAPS/Harris poll shared with The Hill last week found that the majority of Americans do not want to see either Biden or Trump run again.
"Americans want a clear change from this president and the last one," Mark Penn, the co-director of the Harvard CAPS/Harris poll, said.
He added, "There will be a virtual voter revolt if these are the two candidates once again."
Advertisement - story continues below
The poll was conducted between September 7 and 8 and surveyed 1,885 registered voters.
Truth and Accuracy
We are committed to truth and accuracy in all of our journalism. Read our editorial standards.
Comment Down Below
Conversation