'Not My View': Sanders Apologizes After Campaign Surrogate Calls Biden Corrupt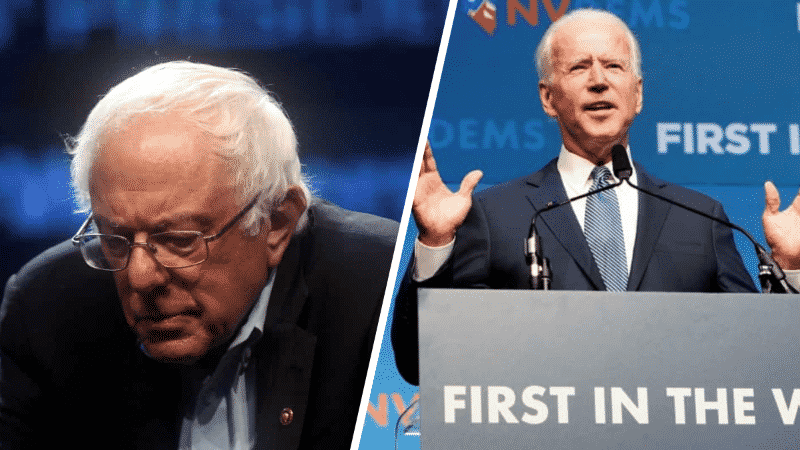 Sen. Bernie Sanders (I-Vt.) issued an apology to former Vice President Joe Biden after a campaign surrogate called him corrupt.
In an interview with CBS News on Sunday, Sanders apologized and said it is "absolutely not my view" that the former vice president is corrupt.
"It is absolutely not my view that Joe is corrupt in any way. And I'm sorry that that op-ed appeared."
Sanders' apology came after one of his surrogates, Zephyr Teachout, penned a scathing op-ed in The Guardian published on Monday that accused the Biden of being corrupt.
"Biden has a big corruption problem," Teachout wrote, adding, "It looks like 'Middle Class' Joe has perfected the art of taking big contributions, then representing his corporate donors at the cost of middle- and working-class Americans."
Teachout's op-ed comes as Sanders' campaign has ramped up its attacks on Biden's record on Social Security and his support of the Iraq War as recent polls have found the two leading the pack for the Democratic presidential nomination.
However, on Sunday, Sanders called Biden a "friend" and vowed to focus on policy differences and avoid personal attacks.
"[Joe] is a decent person. He is a friend of mine. People like him. And we're not going to make personal attacks on Joe Biden, but I think the record shows that Joe's history in the Senate and my history in Congress are very different."
Additionally, Sanders called on his supporters to "engage in civil discourse" and avoid "being hateful."
"We can disagree with each other without being disagreeable, without being hateful. That is not what American politics should be about," he said.
Biden thanked Sanders for his apology on the op-ed in a tweet on Monday.
"Thanks for acknowledging this, Bernie," he said, adding, "These kinds of attacks have no place in this primary. Let's all keep our focus on making Donald Trump a one-term president."
Published in IJR