News
Senate Passes Bill Banning TikTok on Federal Government Devices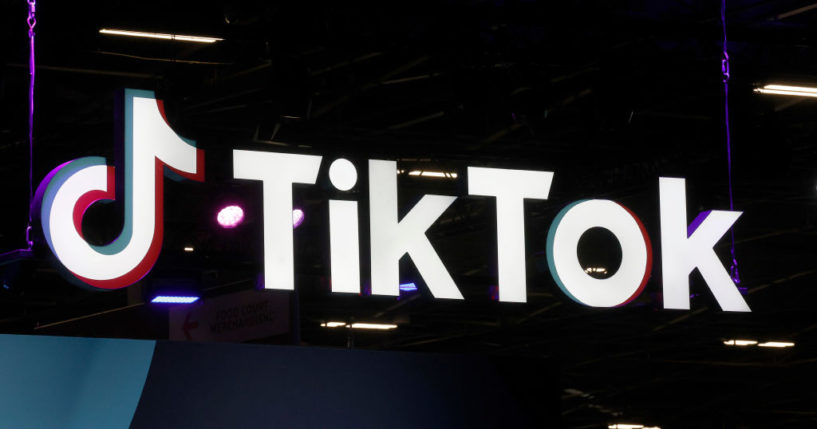 The U.S. Senate passed a bill by unanimous consent to ban TikTok from federal government devices.
Sen. Josh Hawley (R-Mo.) introduced the legislation known as the Government Devices Act amid concerns the Chinese government could obtain users' data.
In a statement, a spokesperson for TikTok criticized Hawley's legislation, saying, "Once again, Sen. Hawley has moved forward with legislation to ban TikTok on government devices, a proposal which does nothing to advance U.S. national security interests."
Advertisement - story continues below
"We hope that rather than continuing down that road, he will urge the Administration to move forward on an agreement that would actually address his concerns," the statement added.
However, in a tweet, Hawling claimed the statement is an acknowledgment of "national security concerns" with the platform.
Here's TikTok acknowledging there are national security concerns with its platform! – but begging Congress not to ban it on government devices pic.twitter.com/PPpXCXHuQt

— Josh Hawley (@HawleyMO) December 15, 2022
Several states are also banning their employees from accessing it on state-owned devices.
Advertisement - story continues below
While Hawley's legislation would ban the social media app from government devices, Sen. Marco Rubio (R-Fla.) has introduced legislation to ban TikTok from operating in the U.S. at all.
"The federal government has yet to take a single meaningful action to protect American users from the threat of TikTok. This isn't about creative videos — this is about an app that is collecting data on tens of millions of American children and adults every day," Rubio said in a statement.
Do you think TikTok should be banned in the U.S.?
He added, "We know it's used to manipulate feeds and influence elections. We know it answers to the People's Republic of China. There is no more time to waste on meaningless negotiations with a CCP-puppet company. It is time to ban Beijing-controlled TikTok for good."
CNN notes TikTok has been "negotiating a deal that may allow the app to keep serving US users."
In June, BuzzFeed reported that China-based employees of TikTok's parent company had accessed nonpublic data from users of the app.
Advertisement - story continues below
TikTok has claimed users' data is secure because it is not stored in China. However, Axios notes that along with the June Buzzfeed report, "a series of recent reports have challenged" the company's claim about the security of users' data.
Brendan Carr, a commissioner at the Federal Communications Commission, told Axios he believes the app should be banned in the U.S. due to concerns about data security, and also China potentially using the platform to influence elections.
"I don't believe there is a path forward for anything other than a ban," he said.
Carr added he believes there is not "a world in which you could come up with sufficient protection on the data that you could have sufficient confidence that it's not finding its way back into the hands of the [Chinese Communist Party]."
Advertisement - story continues below
In 2020, then-President Donald Trump attempted to ban TikTok. However, he was not successful and faced criticism from progressives.
But since then, the mood appears to be changing. Sen. Mark Warner (D-Va.) told Fox News in November he believes Trump was "right" to try to ban TikTok because it is "an enormous threat."
Truth and Accuracy
We are committed to truth and accuracy in all of our journalism. Read our editorial standards.
Comment Down Below
Conversation