News
Singer Ashanti Lifts Up Sister During Domestic Violence Awareness Month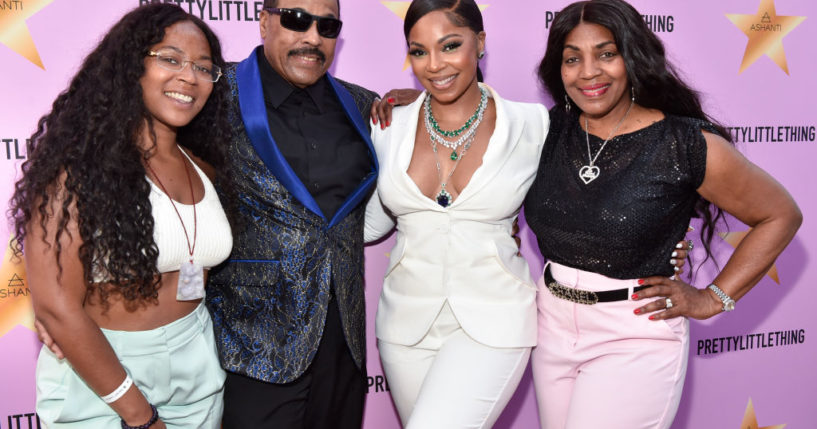 Singer Ashanti is showing her sister support during Domestic Violence Awareness Month.
On Wednesday, the 41-year-old took to Instagram to praise her "warrior" sister, Kenashia Douglas who escaped an abusive relationship in 2020, according to People.
"It is Domestic Violence Awareness month. Words will never be able to express the amount of pain, fury and disgust I feel reliving these moments… but at the same time I am so proud of how strong, courageous, resilient and unbreakable you are," Ashanti wrote in the caption of a photo showing her sister badly bruised.
Advertisement - story continues below
She added, "My sister is a warrior! I love you deep and infinitely. Thank you for being so brave and bringing awareness to this evil, vile and sad behavior that so many women face every day. You did it! You won!"
Ashanti proceeded to write "some women feel so scared that they have no way out," but her sister sharing her story brings hope and strength as she continues to raise awareness of the dangers of domestic violence.
"God continues to bless you every day as you grow, prosper… and walk in your purpose…your heart, mind and conscience are clear…you will get back EVERYTHING YOU DESERVE!!! The universe always wins! So continue to hold your head high as the sun," she continued.
Just posted a photo https://t.co/VqoaCEH0sL

— ASHANTI (@ashanti) October 5, 2022
Advertisement - story continues below
She concluded her post, writing, "I'm so excited for this next chapter of your life @wifeofcreation is only the beginning! Im here by your side always and forever with whatever against whoever! Loving you infinitely. @liltuneshi #domesticviolence."
Psalm 103:6 says, "The Lord works righteousness and justice for all who are oppressed."
According to TheHotline, 1 in 4 women in the United States starting from age 18 and older have been victims of severe physical violence by an intimate partner in their lifetime.
Kenashia Douglas made a post of her own on her Instagram writing about her "journey."
"I look at these pictures and I hold grace and patience for the woman I was and everything she didn't know! I love her and thank her for her role in my journey. I don't consider myself a victim or a survivor, this is all apart of my story, my life and my journey," she shared.
Truth and Accuracy
We are committed to truth and accuracy in all of our journalism. Read our editorial standards.
Comment Down Below
Conversation