News
SpaceX Workers Reportedly Fired After Criticizing Musk in Letter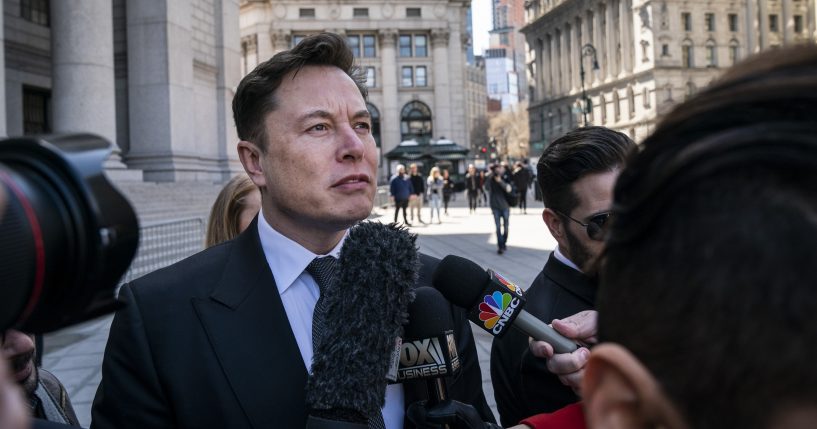 Some employees at SpaceX have been fired after criticizing CEO Elon Musk, according to a report.
According to an email sent by SpaceX president Gwynne Shotwell and seen by The Verge, the company had "terminated a number of employees involved" in writing a letter criticizing Musk.
The email continues, "The letter, solicitations and general process made employees feel uncomfortable, intimidated and bullied, and/or angry because the letter pressured them to sign onto something that did not reflect their views."
Advertisement - story continues below
Shotwell explained the company has "too much critical work to accomplish and no need for this kind of overreaching activism."
The outlet noted one employee involved with the letter said the general consensus among other employees is that the email is "tone deaf."
The employee said the letter was a result of a "month of dedicated hard work and soliciting feedback to try and make sure we got as much input as possible," as The Verge reported.
The Verge first reported on the letter this week.
Advertisement - story continues below
In the letter, the employees argue Musk's "behavior in the public sphere is a frequent source of distraction and embarrassment for us, particularly in recent weeks."
They continue, "As our CEO and most prominent spokesperson, Elon is seen as the face of SpaceX — every Tweet that Elon sends is a de facto public statement by the company. It is critical to make clear to our teams and to our potential talent pool that his messaging does not reflect our work, our mission, or our values."
Should they have been fired?
Additionally, the employees called on the company to "publicly address and condemn Elon's harmful Twitter behavior."
On Thursday, Musk addressed Twitter employees for the first time since buying the company for $44 billion.
"I think it's essential to have free speech and … be able to communicate freely," Musk said.
Advertisement - story continues below
He continued, "If there are multiple opinions … just make sure that we're not sort of driving a narrative." 
Check out his comments below:
Here are some of Elon Musk's comments to Twitter employees today. I agree with all of this. The fact that any of it is considered controversial is a testament to how far left wing and rigged Twitter has become. pic.twitter.com/CsY3zZxPAg

— Clay Travis (@ClayTravis) June 16, 2022
Musk told the employees in order for people to have trust in the company, it is "extremely important that there'd be transparency."
Advertisement - story continues below
He questioned "how many times had the media gotten it right," adding, "I would say almost never. Not never, but almost never."
When asked about his political views, Musk said he was "moderate."
Still, he explained, "But, you know, allowing people who have, like, relatively extreme views to express their views within the bounds of the law."
Musk added, "You know, it's free speech within the context of the law. So I'm not suggesting that we just flout the law because we'll get shut down in that case."
Advertisement - story continues below
According to Musk, an "important goal for Twitter would really try to include as much of the country, as much of the world as possible."
Truth and Accuracy
We are committed to truth and accuracy in all of our journalism. Read our editorial standards.
Comment Down Below
Conversation