News
Special Prosecutor Makes Announcement About Involvement in 'Rust' Case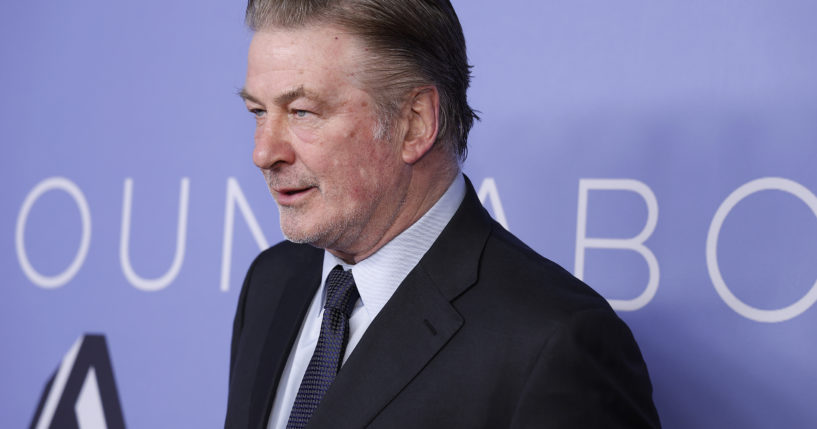 A special prosecutor announced she would be stepping down from the "Rust" case involving actor Alec Baldwin.
"My priority in this case — and in every case I've prosecuted in my 25-year career — has been justice for the victim," Andrea Reeb said in a statement, per ABC News.
She continued, "However, it has become clear that the best way I can ensure justice is served in this case is to step down so that the prosecution can focus on the evidence and the facts, which clearly show a complete disregard for basic safety protocols led to the death of Halyna Hutchins."
Advertisement - story continues below
Additionally, Reeb said she would not "allow questions about my serving as a legislator and prosecutor to cloud the real issue at hand."
#Breaking Special Prosecutor Andrea Reeb is stepping down from the #Rust case. In a statement from the DA's office she says it's the best way to ensure justice, and "I will not allow questions about my serving as a legislator and prosecutor to cloud the real issue at hand." pic.twitter.com/zQaJIrdFLO

— Giuli Frendak (@gfrendakKOB) March 14, 2023
Last month, it was reported that Baldwin's defense attorney, Luke Nikas, sought to disqualify Reeb.
Reeb is notably a member of the New Mexico House of Representatives.
Advertisement - story continues below
"Under Section 1 of Article III of the New Mexico Constitution, however, a sitting member of the Legislature may not 'exercise any powers properly belonging' to either the executive or judicial branch," Nikas wrote in a motion.
He explained, "Were the arrangement here approved by the courts, future District Attorneys could seek to curry favor with legislators who control their budgets by appointing them to high-profile cases — distorting the legislative process."
Nikas continued, "A prosecutor who also serves as a legislator could face pressure to make prosecutorial decisions that serve her legislative interests, such as by prosecuting a prominent defendant associated with an opposing faction within the Legislature even in the face of conflicting evidence or law."
He also argued that "there can be no question that Representative Reeb is violating both the plain text and the purpose of the New Mexico Constitution's separation-of-powers provision by serving simultaneously as a legislator and a prosecutor. She must be removed."
A spokesperson for the First Judicial District Attorney issued a statement at the time, saying, "Mr. Baldwin and his attorneys can use whatever tactics they want to distract from the fact that Halyna Hutchins died because of gross negligence and a reckless disregard for safety on the 'Rust' film set."
Advertisement - story continues below
The statement continues, "However, the district attorney and the special prosecutor will remain focused on the evidence and on trying this case so that justice is served."
Both Baldwin and armorer Hannah Gutierrez-Reed are facing two counts of involuntary manslaughter related to the death of Hutchins in 2021.
Truth and Accuracy
We are committed to truth and accuracy in all of our journalism. Read our editorial standards.
Comment Down Below
Conversation