News
State Department Spokesperson Calls Taliban Talks 'Candid and Professional'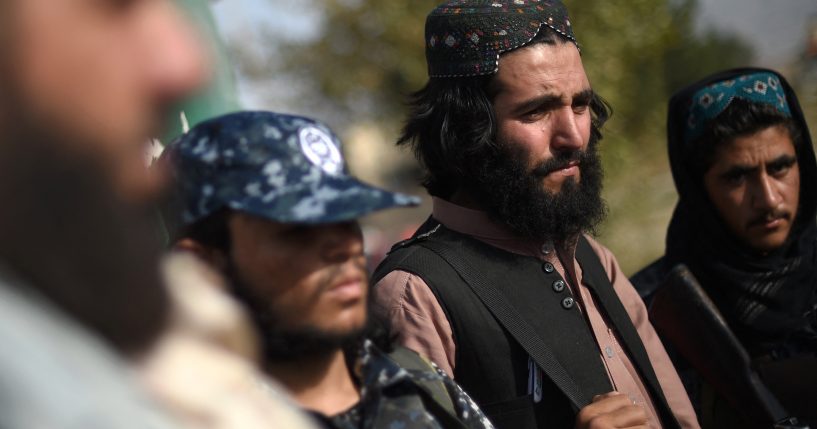 Discussions between U.S. officials and Taliban leaders over the weekend were "candid and professional," according to a spokesperson for the State Department.
State Department Spokesperson Ned Price issued a statement describing the first in-person meeting between the officials and leaders following the U.S. troop withdrawal from Afghanistan.
"On October 9 and 10, an interagency delegation traveled to Doha, Qatar to meet with senior Taliban representatives. The U.S. delegation focused on security and terrorism concerns and safe passage for U.S. citizens, other foreign nationals and our Afghan partners, as well as on human rights, including the meaningful participation of women and girls in all aspects of Afghan society," Price said.
Advertisement - story continues below
He continued, "The two sides also discussed the United States' provision of robust humanitarian assistance, directly to the Afghan people. The discussions were candid and professional with the U.S. delegation reiterating that the Taliban will be judged on its actions, not only its words."
The Taliban said the talks "went well," as The Associated Press reports. Still, on Saturday, the Taliban reportedly ruled out cooperating with U.S. officials on containing the Islamic State group.
"We are able to tackle Daesh independently," Taliban political spokesman Suhail Shaheen told the outlet, using an Arabic acronym for IS.
The meeting comes less than two months after U.S. troops departed Afghanistan. The Biden administration has repeatedly defended the decision.
Advertisement - story continues below
On the 20th anniversary of the 9/11 terror attacks, Biden said, "As I read it, I'm told, 70 percent of the American people think it was time to get out of Afghanistan, spending all that money, but the flip of it is, they didn't like the way we got out. But it's hard to explain to anybody, how else could you get out?"
During an appearance on "The View" last month, Vice President Kamala Harris suggested it "was time to end that 20-year war."
She added, "We are a global leader. We have interests around the world and we have to stay focused on those interests wherever they take place."
Truth and Accuracy
We are committed to truth and accuracy in all of our journalism. Read our editorial standards.
Comment Down Below
Conversation