News
Stormy Daniels' Longtime Lawyer Shares What Her Reaction Was to Trump Indictment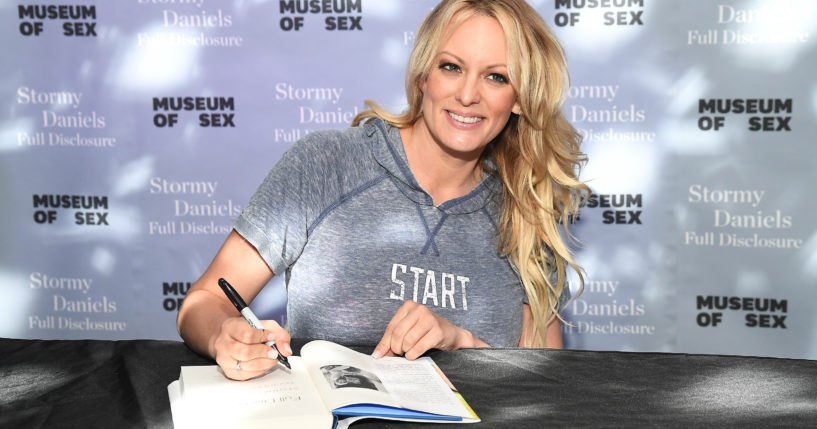 A longtime lawyer for Stormy Daniels shared how she reacted to former President Donald Trump's indictment.
Manhattan District Attorney Alvin Bragg's office has been looking into Trump's alleged role in paying hush money to Daniels.
During an interview with USA Today, Clark Brewster said Daniels was "surprised, honestly," adding, "Even though it was mostly expected."
Advertisement - story continues below
Brewster addressed a comment Daniels made about dancing "down the street" if Trump were indicted.
According to Brewster, it was "just a comment that she may have made to try to be funny or something."
Brewster told USA Today Daniels did not have that reaction upon learning about the indictment.
"The fact is that she feels bad that the guy has been charged," Brewster said.
Advertisement - story continues below
He continued, "But on the other hand, truly, she knew what the facts were and she wants him to deal with the truth as well. So from that perspective, there's a degree of feeling like the system is working."
Additionally, Brewster touched on the evidence reviewed by the grand jury.
Were you surprised by her reaction?
"I think obviously the grand jury looked at a lot of documents and heard a lot of testimony and made a decision, and I have to respect that," Brewster said. "But on behalf of Stormy and honestly myself, there's no joy in seeing the man indicted."
The lawyer shared he believes it is a "tragedy to see someone who has been a former president and leader of this country to be criminally charged."
On the other hand, Brewster explained, "You have to respect the system and you have to respect the fact that we deal with truth and justice, and the truth is ultimately what will get him acquitted or convicted."
Advertisement - story continues below
In Brewster's opinion, the indictment "does prove the adage that we all believe from the time that we're little kids that no man is above the law."
He added, "It really is a testament, truly, to our constitutional system."
On Friday, CNN reported Trump is facing more than 30 counts connected to business fraud in the indictment, citing two sources familiar with the matter.
It is expected Trump will be in court on Tuesday.
Advertisement - story continues below
An individual who spoke with Trump directly shared with CNN he was surprised by the indictment.
"Is this a shock today? Hell yes," the individual said.
Truth and Accuracy
We are committed to truth and accuracy in all of our journalism. Read our editorial standards.
Comment Down Below
Conversation