News
Stormy Daniels Accuses Michael Avenatti of Lying and Stealing From Her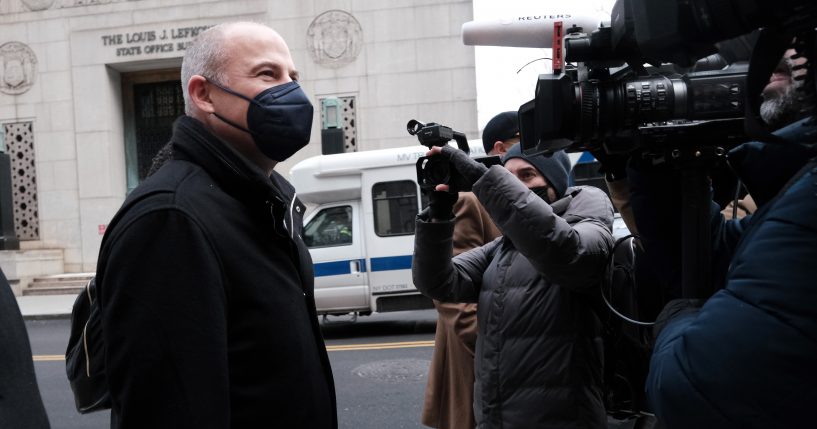 Former adult film actress Stormy Daniels says former attorney Michael Avenatti "stole from me and lied to me."
According to NBC News, Daniels told jurors that Avenatti took money from her book deal and proceeded to lie about it.
The outlet noted Avenatti pleaded not guilty to stealing nearly $300,000 of the $800,000 paid for Daniels' book.
Advertisement - story continues below
Daniels told jurors Avenatti said, "'Don't worry about it, I would never take a penny,' because I was courageous and earned it and deserved it."
She mentioned a text sent to Avenatti, saying, "I did not get paid today, I'm not … happy, they're in breach of contract by about four weeks."
The former attorney allegedly told Daniels the money was sent to his office.
She quoted him saying, "'At least we got it,'" adding, "And he said he would deposit it for me."
Advertisement - story continues below
When asked if she had any evidence showing Avenatti agreed not to take money from the deal, she responded, "No."
The Washington Post noted Avenatti previously sued former President Donald Trump on Daniels' behalf "in attempt to invalidate the nondisclosure agreement Daniels signed when she accepted hush money from Michael Cohen, Trump's former lawyer, during the 2016 campaign."
The trial comes just two weeks after it was revealed that Avenatti claimed he was mistreated while in federal custody, as IJR reported.
He is "seeking $94 million from the United States, or $1 million for each day he says he was held in solitary confinement or lockdown."
Avenatti "alleges under the Federal Tort Claims Act (FTCA) that the federal government is liable for intentional infliction of emotional distress, negligent infliction of emotional distress, false imprisonment and false arrest, among other acts, while he was held at the Metropolitan Correctional Center (MCC) in Manhattan in 2020."
Truth and Accuracy
We are committed to truth and accuracy in all of our journalism. Read our editorial standards.
Comment Down Below
Conversation