News
Supreme Court Justice Breyer Shares His Thoughts on Retirement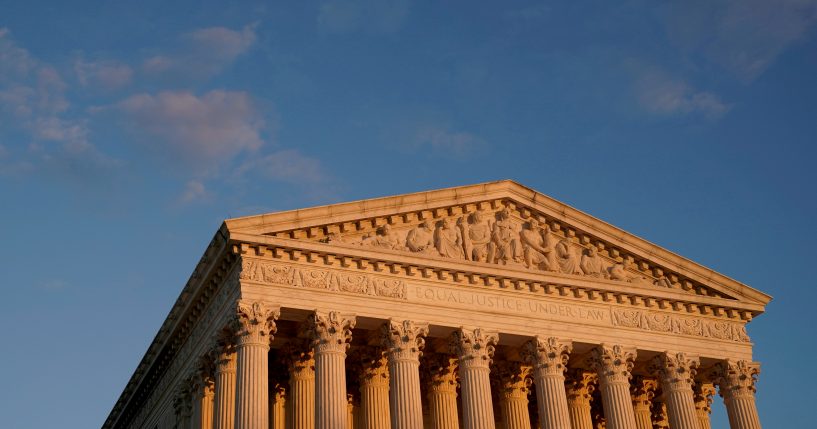 Justice Stephen Breyer is opening up about his struggle to decide when to retire from the Supreme Court.
During an interview with The New York Times, Breyer explained that "there are many things that go into a retirement decision."
Breyer reflected on something Justice Antonin Scalia said to him.
Advertisement - story continues below
"He said, 'I don't want somebody appointed who will just reverse everything I've done for the last 25 years,'" Breyer said. "That will inevitably be in the psychology" of the decision he makes.
The Supreme Court justice continued, "I don't think I'm going to stay there till I die — hope not."
He suggested, "There are a lot of blurred things there, and there are many considerations," adding, "They form a whole. I'll make a decision."
Breyer also said he does not "like making decisions about myself."
Advertisement - story continues below
He visited the newspaper to discuss his new book, "The Authority of the Court and the Peril of Politics," set to be published in September.
Last month, Breyer broke his silence amid calls from some Democrats to retire, as IJR reported.
Speaking with CNN, he told the outlet that he has not made a decision on when he will retire and "is especially gratified with his new role as the senior liberal on the bench."
Touching on the two factors that would override his decision, Breyer said, "Primarily, of course, health. Second, the court."
Sen. Amy Klobuchar (D-Minn.) was asked during a CNN interview if Breyer, 83, was making a "mistake by not retiring," as IJR reported.
Advertisement - story continues below
She replied, "I'm not going to speculate on his retirement."
Klobuchar added, "Well, when you look at the court, he has to be concerned about the make-up, and you have to be concerned with how you get a justice on the court with all the manipulation that Mitch McConnell has engaged in. So that would lead me to say sooner rather than later."
Truth and Accuracy
We are committed to truth and accuracy in all of our journalism. Read our editorial standards.
Comment Down Below
Conversation