Susan Rice 'Confident' the Biden, Harris Ticket Will Be a 'Winning One'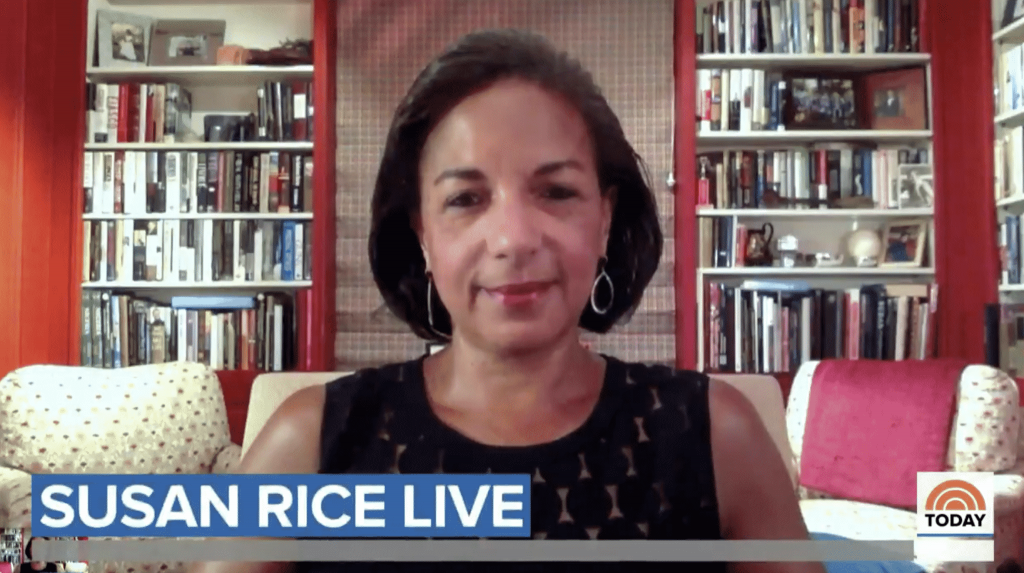 Former National Security Adviser Susan Rice is expressing her approval of presumptive Democratic nominee Joe Biden's decision to select Sen. Kamala Harris (D-Calif.) as his running mate.
"Today's" Savannah Guthrie noted Rice was a finalist on Biden's shortlist for vice president spot and asked Rice if she was surprised Biden picked Harris and what Harris has to offer as vice president.
"She's a great choice. She is going to make a tremendous running mate for Joe Biden. I'm very confident that the Biden, Harris ticket will be a winning one, which is what our country so needs right now," Rice said.
She added, "We have so much work to do, to put our country back on track, to recover from this pandemic, to revive our economy, to restore our standing in the world and our national security, and they're a great team to do it."
Watch her comments below:
"This ticket is going to win."

Watch @savannahguthrie's full interview with @AmbassadorRice, who was widely reported to have been on Joe Biden's potential VP short list. Rice says Sen. Kamala Harris "is going to make a tremendous running mate for Joe Biden." pic.twitter.com/dWLc0hojme

— TODAY (@TODAYshow) August 12, 2020
Harris made history as she is the first Black woman to be on a United States major party ticket for president.
Guthrie asked Rice what impact that will have on the race.
Rice said it is so "exciting" and "past time."
Guthrie mentioned racism and sexism as possible hindrances to this being a winning ticket.
"I believe this nation is ready to elect Joe Biden and Kamala Harris. I have every confidence that she'll be tremendous on the trail, and frankly, we're going to have to just bust through these barriers," Rice said.
Biden announced Harris as his running mate on Tuesday, as IJR previously reported.
His decision garnered widespread support among his Democratic colleagues, as IJR also reported.
It was not long before President Donald Trump's campaign slammed Harris, calling her "phony."
During his press briefing on Tuesday, Trump said he was surprised because Harris was "very, very nasty" to Biden during the primaries.
Biden's campaign responded to Trump's remarks in a statement, claiming the president is "dumbfounded after Joe Biden's selection of a strong running mate."