Neera Tanden Withdraws Nomination To Lead White House Budget Office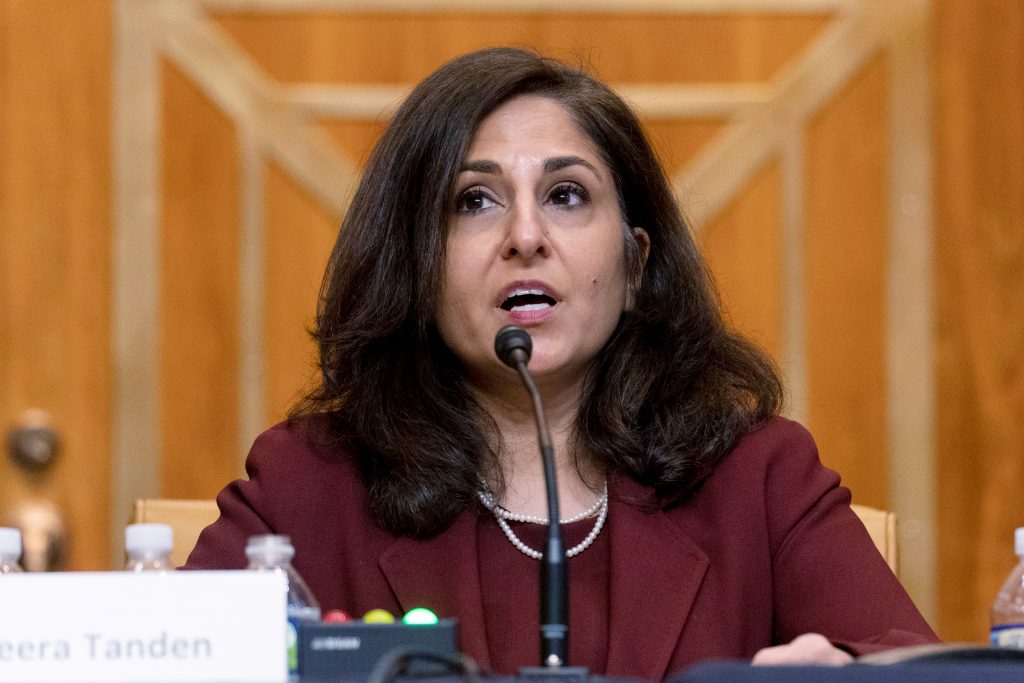 Neera Tanden, President Joe Biden's pick to lead the Office of Management and Budget (OMB), has withdrawn her nomination as it appears Democrats do not have the votes to confirm her in the Senate.
In a letter to the president on Tuesday, Tanden said, "I am writing to you to withdraw my nomination for Director of the Office of Management and Budget. It has been an honor of a lifetime to be considered for this role and for the faith placed in me."
"Unfortunately, it now seems clear that there is no path forward to gain confirmation, and I do not want continued consideration of my nomination to be a distraction from your other priorities," she added.
In a statement, Biden said he accepted Tanden's request to withdraw her nomination. He added, "I have the utmost respect for her record of accomplishment, her experience and her counsel, and I look forward to having her serve in a role in my Administration."
Read the statement below:
BREAKING: President Biden has accepted Neera Tanden's request to withdraw her nomination to be Director of the Office of Management and Budget, White House says. https://t.co/0YqOOewtYp pic.twitter.com/LcNtXMnKbL

— NBC Politics (@NBCPolitics) March 2, 2021
Democrats could have approved her confirmation if all 50-Democrats voted in favor as Vice President Kamala Harris (D-Calif.) can cast the tie-breaking vote.
However, senators raised concerns over a series of Tanden's past tweets she sent attacking lawmakers.
Sen. Rob Portman (R-Ohio) pressed her during her confirmation hearings on how she plans to "mend fences and build relationships with members of Congress you have attacked through your public statements."
"I recognize the concern. I deeply regret and apologize for my language, some of my past language," Tanden responded. "I recognize that this role is a bipartisan role, and I know I have to earn the trust of senators across the board. I will work very aggressively to meet that concern."
Despite Tanden's apology, her path to confirmation appeared to be in trouble after Sen. Joe Manchin (D-W-Va.) announced that he would oppose her nomination — which meant at least one Republican would have to join the Democrats to approve her nomination.
Sens. Mitt Romney (R-Utah) and Susan Collins (R-Maine), two critical potential votes, also said they would oppose her nomination.
Even as Tanden's path to confirmation appeared to be in danger, White House Press Secretary Jen Psaki told reporters, "There's one nominee to lead the Budget department, her name's Neera Tanden. And that's who we're continuing to fight for."
"We're focused on fighting for the person the president has nominated," she added.
Tanden is the first of Biden's nominees to fall short of a confirmation vote.