News
Terrifying Fish Reeled In by Fisherman off of Coast of Australia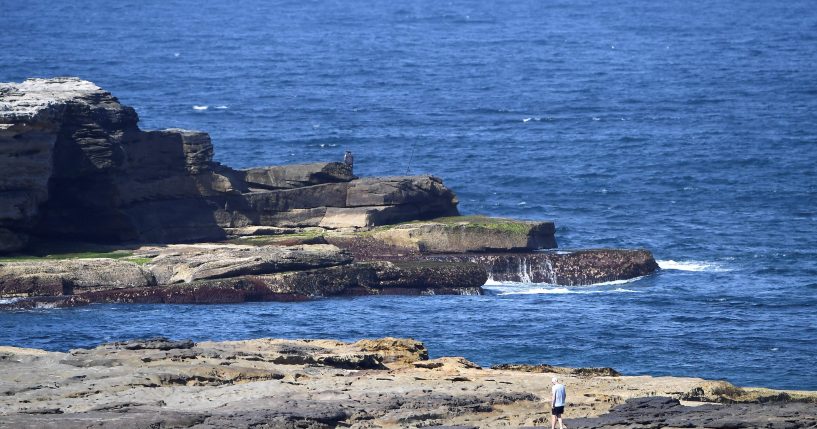 A fisherman reeled in what he is calling "the ugliest" fish.
BroBible reported the fisherman is from the town of Bermagui in New South Wales, Australia.
The outlet noted the fisherman goes by @trapman_bermagui on Instagram and other social media. 
Advertisement - story continues below
The fisherman posted a photo of a terrifying-looking fish with the caption, "I'm pretty sure this is a blob fish ??? caught in deep water, east off Bermagui. Probably the ugliest fish I've ever seen. Apparently good eating."
He added a vomit emoji.
This fish is just trying to live its life!! https://t.co/TdSbIT7wS3

— Annemarie Dooling (@TravelingAnna) June 28, 2022
This is not the first time a freaky fish has been discovered in Australian waters.
Advertisement - story continues below
In 2019, Australian and Japanese scientists discovered an "alien" fish at the bottom of the ocean.
It was reported that the scientists named the creature after the fictional "face hugger" xenomorph alien from the movie "Alien."
Should this be considered the "ugliest fish"?
It was officially named Epizoanthus xenomorphoideus.
Epizoanthus xenomorphoideus – aliens are real! @Sir_RidleyScott @LabMise @HirokiKISE pic.twitter.com/3sSGzdXPqG

— James Davis Reimer (@JDReimer) July 30, 2020
The Queensland Museum's Dr. Merrick Ekins told 7NEWS.com.au the fish latches itself onto hermit crabs.
Advertisement - story continues below
"When this happens, Epizaoanthus produces a pseudo-shell that grows with the hermit crab, eliminating the need for the hermit crab to search for a new empty shell," Ekins said.
Researcher Hioki Kise from Japan's University of the Ryukyus also told the outlet, "We think the symbiotic relationship between Epizoanthus and hermit crabs along with carcinoecium (the pseudo-shell) production may have evolved to adapt to the extreme environments of the deep sea."
Kise added, "The deep sea harbours a very high number of species, including many not yet discovered."
Truth and Accuracy
We are committed to truth and accuracy in all of our journalism. Read our editorial standards.
Comment Down Below
Conversation