News
Texas Attorney General Declares Abortions Illegal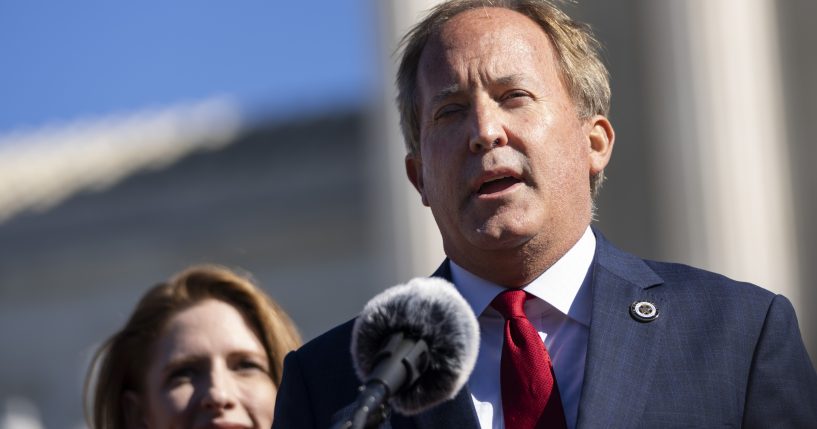 Abortions are now illegal in Texas, according to the state's Attorney General Ken Paxton.
In his statement, Paxton noted the Supreme Court overturned Roe v. Wade and Planned Parenthood v. Casey.
"Roe v. Wade and its successor case Planned Parenthood v. Casey have absolutely no basis in the U.S. Constitution," Paxton said in the statement.
Advertisement - story continues below
He added, "Nevertheless, for half a century, Americans have had to live under these illegitimate, illegal, and unconstitutional dictates of a partisan, willful Supreme Court."
The statement continues, "No more. Today, the question of abortion returns to the states. And in Texas, that question has already been answered: abortion is illegal here. I look forward to defending the pro-life laws of Texas and the lives of all unborn children moving forward."
Paxton explained the country "cannot forget the extraordinary violence that Roe and Casey unleashed on our nation."
He argued, "Because of those decisions, almost 70 million babies have been killed in the womb. And so, today at noon, I am closing all my offices as a memorial to these babies. Our hearts and prayers go out to all of them. Never again should something like this happen in America."
Advertisement - story continues below
Read Paxton's Statement below:
NEW: Texas Attorney General Ken Paxton said he will close the state agency at noon today as a "memorial" to "almost 70 million babies who have been killed in the womb" as a result of Roe v. Wade. pic.twitter.com/Swna30LL3Y

— Tony Plohetski (@tplohetski) June 24, 2022
Five conservative justices voted in favor of the decision, as IJR reported.
Chief Justice John Roberts joined the court's three liberal justices in the dissent.
Alito said in the majority opinion, "Abortion presents a profound moral question. The Constitution does not prohibit the citizens of each State from regulating or prohibiting abortion."
Advertisement - story continues below
It continued, "Roe and Casey arrogated that authority. We now overrule those decisions and return that authority to the people and their elected representatives."
Truth and Accuracy
We are committed to truth and accuracy in all of our journalism. Read our editorial standards.
Comment Down Below
Conversation