News
'The View' Co-host Shares Her 'Dream' Pick for Empty Seat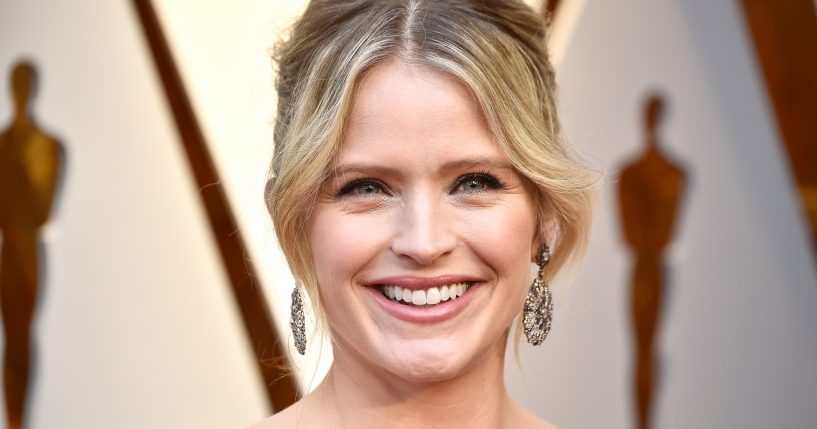 "The View" co-host Sara Haines revealed who her "dream" pick would be to fill the empty seat on the show.
During an interview on "Good Morning America," host George Stephanopoulos pointed out there is still an empty seat after Meghan McCain left the show in 2021.
"What are your dream co-hosts?" Stephanopoulos asked Haines.
Advertisement - story continues below
She replied, "So, it's funny. She's been to visit the show but I would love for Hillary Clinton to sit in."
Haines noted Clinton "would never come permanently."
Stephanopoulos replied, "I was going to say, do you think she'd do it?"
Haines explained, "I don't know but when she comes on to that set, even when the cameras are off, we are grilling her with questions. She's just so different in person and she has such a wealth of knowledge that to sit there and look at hot topics, I don't know if I'd chime in."
Advertisement - story continues below
She continued, "I mean, I wouldn't have that…I'd want to listen to what she said but I love every time she comes."
Watch her comments below:
Would Clinton be a good co-host?
In December 2021, Politico reported the program was having a hard time finding the right replacement.
"Sources close to the show said that the search has stalled as executives struggle to find a conservative cast-member who checks all the right boxes," the outlet reported.
Advertisement - story continues below
It continued, "They will not consider a Republican who is a denier of the 2020 election results, embraced the January 6 riots, or is seen as flirting too heavily with fringe conspiracy theories or the MAGA wing of the GOP. But at the same time, the host must have credibility with mainstream Republicans, many of whom still support DONALD TRUMP."
During an interview with Variety, McCain offered more insight into the work culture of the show.
"You can watch the show and see that it's unhinged and disorganized and rowdy. For me personally, it felt extremely isolating because of my political ideology. I was the only conservative on the show. The third year, they ended up hiring a producer for me who was also conservative," McCain said.
She continued, "I need to put the context in. I was working on the show as the only conservative during the Trump years. I felt like a lot of people took out their anger on the administration on me because I was the only person in the building who was a Republican."
Advertisement - story continues below
McCain told the outlet she felt like "I have post-traumatic stress from having to feud with the president when my dad was dying, and then having to feud with the president after he died. And I haven't fully healed."
Truth and Accuracy
We are committed to truth and accuracy in all of our journalism. Read our editorial standards.
Comment Down Below
Conversation