News
Tim Allen Shares Why He Is Happy With How His Christmas Series Handled the Holiday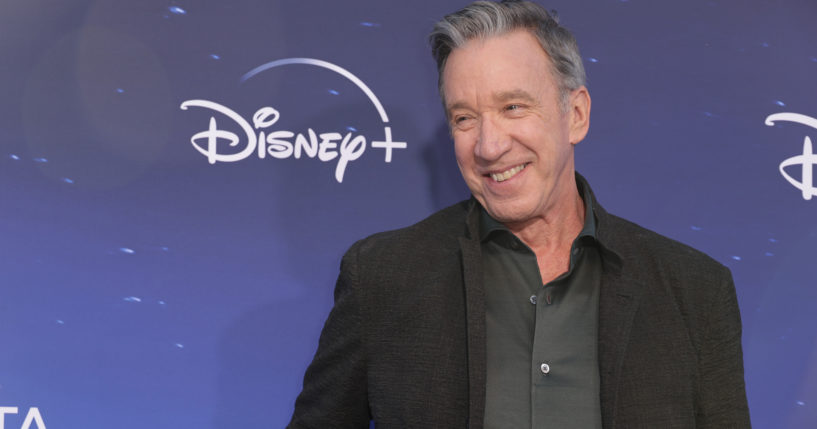 Actor Tim Allen is satisfied with how the Disney+ television series "The Santa Clauses" handled Christmas.
While speaking with Fox News, Allen reflected on his time putting back on the Santa suit 28 years after the first movie was released.
He starred alongside his daughter, Elizabeth, in the series.
Advertisement - story continues below
"It was the most amazing thing in the world to see my kid in the summer, and I had very little to do with it," Allen said.
According to Allen, during the casting readings, Elizabeth "just kept drilling it," he said, adding, "I mean, literally, it's like a golfer that constantly is hitting that pitching wedge on the green."
Commenting on his experience playing Santa again, Allen explained, "You know, you get around that suit, and I haven't changed. It's become that stupid thing, and it ain't me."
He added, "I'm nowhere near as nice as that guy. It's just amazing how I become that guy, walk on set and people react to it, and I honor it. I don't make any jokes anymore as I watch my performance, and I literally think I'm better as Santa Claus than I am as anything else because I think for any actor to tease or put on a costume, it's easy to become that thing."
Advertisement - story continues below
When it comes to the series' approach to Christmas itself, Allen told the outlet, "We honor the Christian tradition without heralding it. It's not – it is what it is. It's a Christian holiday. So, we don't belabor it, but we don't ignore it. I love the way we deal with it."
Allen discussed how it was a challenge to film the series as he was used to a movie format.
Are you happy with the way the series approached the holiday?
"This is a new format for me, and then I can get my head around it creatively. It's not a television show. It's not a movie. It's what we've been forced, challenged to do now is a hybrid. It's a long movie or a very produced, very creatively elevated television program," Allen said.
Watch the trailer for the series below:
Advertisement - story continues below
Additionally, Allen shared his thoughts on retirement.
"Once I started doing coming to Disney and doing 'Home Improvement' or 'Last Man Standing' or getting on sets, I love every second of it. I don't ever feel like I'm working so that I don't know how to not do this," he said.
Allen continued, "I have two friends that love their retirement – they play tennis. They get up and have a leisurely breakfast with the wife. They love their retirement. It takes me almost my entire vacation to finally have two days of relaxation because I love what I do."
The series made headlines last month after critics took issue with a line from the dialogue on the show, as IJR reported.
Advertisement - story continues below
Filmmaker Scott Weinberg tweeted at the time, "Saying 'Merry Christmas to all' has suddenly become problematic!' — actual dialogue from the new Disney+ Santa Clause series starring Tim Allen."
Truth and Accuracy
We are committed to truth and accuracy in all of our journalism. Read our editorial standards.
Comment Down Below
Conversation