News
Times Square Billboard Takes Aim At Disney's 'Woke' Agenda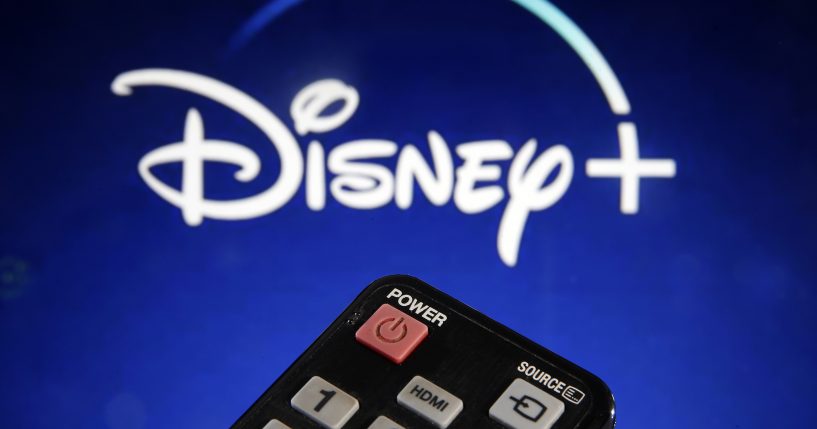 The Job Creators Network unveiled a billboard in New York City taking aim at Disney.
The billboard reads, "No Mouse In My House."
It urges onlookers to take the pledge at RockTheWoke.com.
Advertisement - story continues below
'No Mouse in my House': NYC billboard slams Disney's 'woke' culture war "Let's Go Brandon-mouse!" https://t.co/HFoDAmqK1L

— John E Brown, Jr. (@vantagerave) June 16, 2022
JCN CEO Alfredo Ortiz told The Washington Examiner, "It has become all too common for companies like Disney to get involved in political and cultural debates that have little to do with their business model in an effort to appeal to the latest push from liberal politicians and activist groups."
He added, "These decisions have nothing to do with the companies or their profitability and serve to divide rather than unite."
Ortiz explained the campaign is "a cultural effort to shame corporations who are going woke."
Advertisement - story continues below
He continued, "Through radio ads, social media efforts, billboards, and even potential legal action, our goal is to course-correct these corporations."
According to the Examiner, the billboard will be displayed for two weeks.
Disney made headlines in March when it came out against Florida's Parental Rights In Education bill, also known as the "Don't Say Gay Bill."
Disney CEO Bob Chapek previously called Florida Gov. Ron DeSantis (R) "to express our disappointment and concern that if the legislation becomes law, it could be used to unfairly target gay, lesbian, non-binary and transgender kids and families."
In March, an investigative journalist posted a video appearing to show multiple Disney officials pushing an LGBT agenda on employees.
Advertisement - story continues below
In one of the videos, a Disney official explained that the company is committed to promoting "queer stories."
The Disney Pixar film "Lightyear," set for release Friday, includes a same-sex kiss.
The Hollywood Reporter noted it was reported in March the film would restore the scene after having been previously cut.
Galyn Susman, a producer for the film, spoke out about the support the scene received.
Advertisement - story continues below
Still, she told the outlet, "There was definite pushback on having that kiss."
Truth and Accuracy
We are committed to truth and accuracy in all of our journalism. Read our editorial standards.
Comment Down Below
Conversation