News
Top Aides to Pence Reportedly Refused to Discuss Direct Conversations With Trump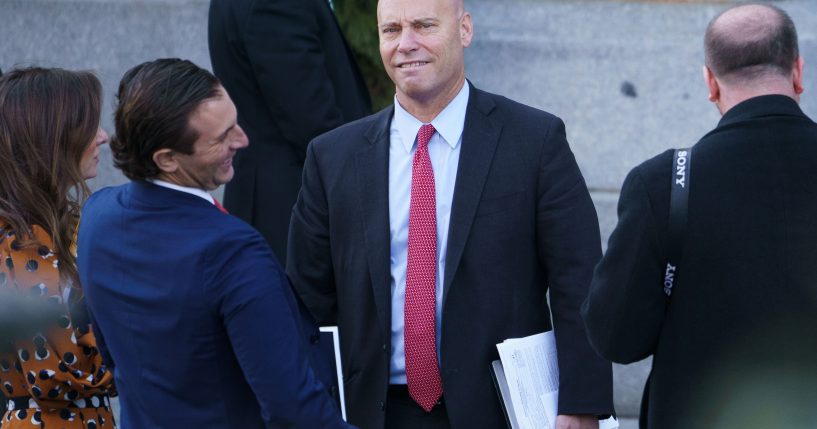 Top aides to former Vice President Mike Pence did not talk about direct conversations with former President Donald Trump during discussions with the January 6 select committee, according to a report.
On Thursday, CNN reported Marc Short and Greg Jacob would not discuss the conversations because the former president's legal team believes they should be covered under executive privilege, citing sources familiar with the investigation.
The sources told CNN the aides only declined to answer a few questions. They did answer questions about their conversations with Pence.
Advertisement - story continues below
Pence would reportedly prefer his aides to act as his "proxy" so he does not have to appear.
The report continues, "And deferring to Trump on executive privilege claims sends a message to the former President and his base that Pence and his aides are not crossing him."
CNN's reporting comes just days after Trump suggested the committee investigate Pence, as IJR reported.
"So pathetic to watch the Unselect Committee of political hacks, liars, and traitors work so feverishly to alter the Electoral College Act so that a Vice President cannot ensure the honest results of the election, when just one year ago they said that 'the Vice President has absolutely no right to ensure the true outcome or results of an election,'" Trump said in a statement.
Advertisement - story continues below
He continued, "In other words, they lied, and the Vice President did have this right or, more pointedly, could have sent the votes back to various legislators for reassessment after so much fraud and irregularities were found. If it were sent back to the legislators, or if Nancy Pelosi, who is in charge of Capitol security, had taken my recommendation and substantially increased security, there would have been no 'January 6' as we know it!"
Concluding his statement, Trump argued, "The Unselect Committee should be investigating why Nancy Pelosi did such a poor job of overseeing security and why Mike Pence did not send back the votes for recertification or approval, in that it has now been shown that he clearly had the right to do so!"
Truth and Accuracy
We are committed to truth and accuracy in all of our journalism. Read our editorial standards.
Comment Down Below
Conversation