News
Trucking Industry Warns Biden of 'Consequences' if Vaccine Mandate Is Enforced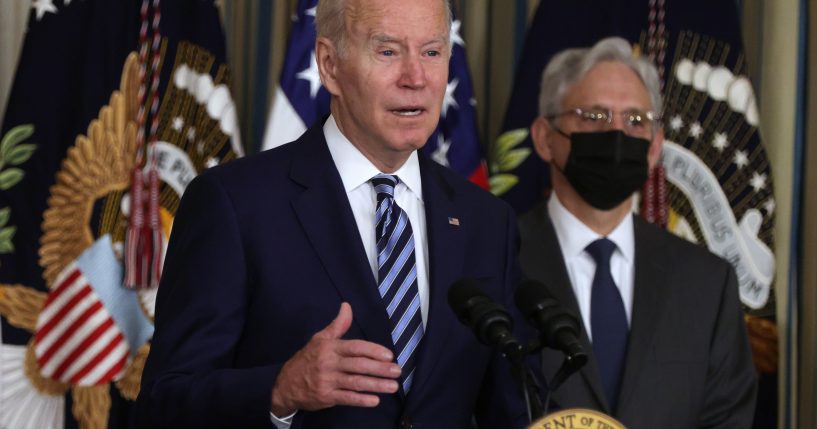 An American Trucking Associations executive said if the Biden administration enforces a COVID-19 vaccine mandate, there will be "consequences."
President of the ATA, the largest trucking trade group, Chris Spear explained they have "tried to be very clear to the administration — I understand the logic behind it — but if you do this, these are the consequences," according to the Washington Examiner.
He continued, "So if you're trying to solve the supply chain problem, you're actually compounding it and actually hurting the very problem you're trying to fix."
Advertisement - story continues below
The outlet noted Spear testified before the House Transportation and Infrastructure Committee to discuss supply chain issues.
Additionally, Spear argued it is not a good idea to fine shippers for full containers that remain at ports for a longer period of time, claiming the cost falls on consumers.
"It's just another layer we're going to have to bear. I don't think it's a good solution," Spear explained. "It's just one choke point of many." 
Earlier this month, the American Trucking Associations and several other groups penned an open letter to the president expressing their concerns with the mandate.
Advertisement - story continues below
"Our industries are committed partners in the fight against COVID-19, and we unequivocally support the use of vaccines to fight its spread. However, we are concerned a mandate will cripple an already strained supply chain," the letter states.
It goes on, "We estimate companies covered by the mandate could lose 37% of drivers at a time when the nation is already short 80,000 truck drivers. We ask for flexibility for transportation and supply chain essential workers, particularly truck drivers who spend most of their time in their trucks and have minimal contact with colleagues and customers."
As Fox News notes, under the new vaccine rule, companies face fines of up to $14,000 per violation and $136,532 for "willful" violations. 
Truth and Accuracy
We are committed to truth and accuracy in all of our journalism. Read our editorial standards.
Conversation