News
Trump Abruptly Ends Interview With NPR After Being Pressed on Election Claims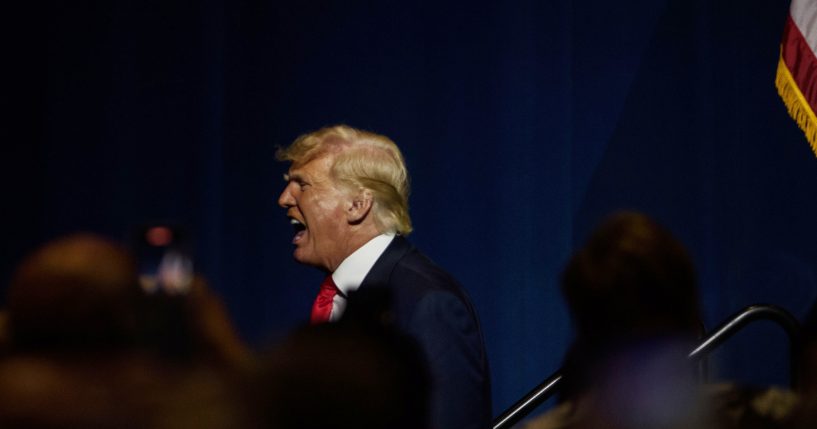 Former President Donald Trump reportedly ended an interview with NPR after the outlet pressed him on his unsubstantiated claims about the 2020 election.
NPR noted the outlet has waited six years to conduct the interview with the former president. Trump and his team have repeatedly declined to interview with NPR.
On Tuesday, Trump called the outlet from his home in Florida. The interview was expected to last 15 minutes, but it only went on for just over nine minutes.
Advertisement - story continues below
Trump abruptly ended the interview after being questioned about his unsubstantiated claims surrounding the 2020 election, as NPR reports.
The outlet pointed out several judges, including those appointed by him, have ruled that he does not have a case of widespread fraud.
Trump was asked about a quote from his former lawyer, Rudy Giuliani, following the election.
"This is not a fraud case," Giuliani said.
Advertisement - story continues below
The former president responded, "It was too early to ask for fraud and to talk about fraud. Rudy said that, because of the fact it was very early with the — because that was obviously at a very, very — that was a long time ago. The things that have found out have more than bore out what people thought and what people felt and what people found."
NPR mentioned another quote from Kory Langhofer, his campaign attorney in Arizona.
"We are not alleging fraud in this lawsuit. We are not alleging anyone stealing the election," Langhofer said.
Trump explained, "When you look at Langhofer, I disagree with him as an attorney. I did not think he was a good attorney to hire. I don't know what his game is, but I will just say this: You look at the findings."
He continued, "You look at the number of votes. Go into Detroit and just ask yourself, is it true that there are more votes than there are voters? Look at Pennsylvania. Look at Philadelphia. Is it true that there were far more votes than there were voters?"
Advertisement - story continues below
According to NPR, Trump "hurried off the phone as he was starting to be asked about the attack on the Capitol, inspired by election lies."
Truth and Accuracy
We are committed to truth and accuracy in all of our journalism. Read our editorial standards.
Comment Down Below
Conversation