Commentary
Trump Blames 'Poorly Handled' Abortion Issue for Disappointing Midterms: 'It Wasn't My Fault'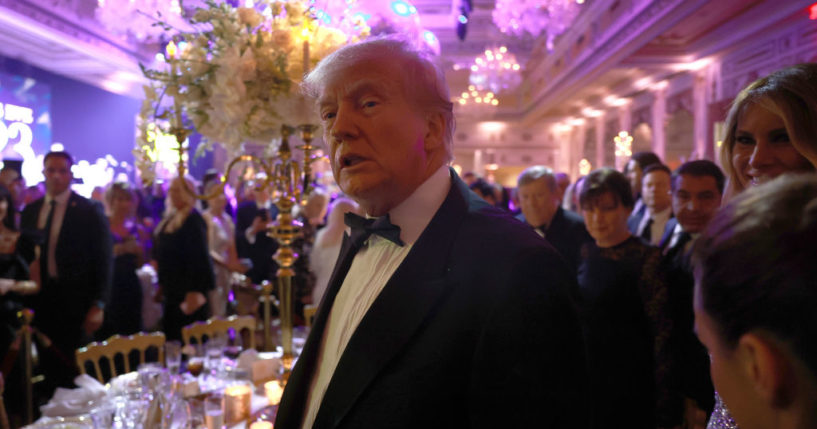 Former President Donald Trump is seeking to cast the blame for Republicans' disappointing midterm elections on pro-life advocates.
In a post on his Truth Social platform Sunday, Trump wrote, "It wasn't my fault that the Republicans didn't live up to expectations in the MidTerms. I was 233-20! It was the 'abortion issue,' poorly handled by many Republicans, especially those that firmly insisted on No Exceptions, even in the case of Rape, Incest, or Life of the Mother, that lost large numbers of Voters."
"Also, the people that pushed so hard, for decades, against abortion, got their wish from the U.S. Supreme Court, [and] just plain disappeared, not to be seen again," he added.
Advertisement - story continues below
There was always a risk the overturning of Roe v. Wade would lead voters who are pro-life to believe the war had been won and therefore depress the vote for Republicans.
But as the president who appointed three justices to the Supreme Court who proved crucial in overturning Roe, it is a little odd to turn on the pro-life movement after all the support its activists gave him.
To be fair, Sen. Lindsey Graham's (R-S.C.) decision to unveil legislation to ban most abortions after 15 weeks of pregnancy in September seemed like political malpractice.
Still, it is odd to blame the pro-life movement for the disappointing election, as Republicans won the popular vote for House races.
Advertisement - story continues below
In this election, we saw a lot of ticket-splitting — where voters cast their votes for Democratic and Republican candidates in various races.
And there is no clear evidence that ticket-splitting was based on abortion issues.
Do you think the abortion issue hurt Republicans?
Ohio Gov. Mike DeWine (R), who signed a bill in 2019 to ban most abortions after the first detectable fetal heartbeat, cruised to reelection in November by 25 points. Meanwhile, Ohio Sen.-elect J.D. Vance (R), who Trump endorsed, won by a smaller margin of six points.
And Georgia Gov. Brian Kemp (R), who also signed legislation restricting abortion in 2019, won reelection by over seven points. Meanwhile, Trump-backed Herschel Walker lost his Senate bid.
Additionally, Texas Gov. Greg Abbott (R), Oklahoma Gov. Kevin Stitt (R), and Florida Gov. Ron DeSantis (R) all signed legislation restricting abortion and won reelection.
Advertisement - story continues below
At the same time, Rep. Lauren Boebert (R-Colo.), who is pro-life and also closely aligned with Trump, eeked out a narrow reelection victory after her district was redrawn in a way that was expected to make it more conservative.
It is entirely possible in some states, the issue of abortion hurt Republicans.
However, other factors, such as an aversion to Trump and his hand-picked candidates, were undoubtedly involved in several races.
And blaming the way the election went on a significant part of the Republican base is an odd strategy for a presidential candidate.
Truth and Accuracy
We are committed to truth and accuracy in all of our journalism. Read our editorial standards.
Comment Down Below
Conversation