Commentary
Trump Breaks With Majority of Americans on Biden's Age
Former President Donald Trump is taking a contrarian view about President Joe Biden's age.
In a post on Truth Social Thursday morning, he wrote, "A poll just came out showing that almost everyone thinks Crooked Joe Biden is too old, but they don't think I'm too old (and I'm not!)."
"Actually, Crooked Joe is not too old, he's too incompetent, and the WORST PRESIDENT IN THE HISTORY OF THE UNITED STATES. MAKE AMERICA GREAT AGAIN!" he added.
Advertisement - story continues below
Biden would be 86 at the end of a potential second term, and already several polls have found a majority of Americans have concerns about his age.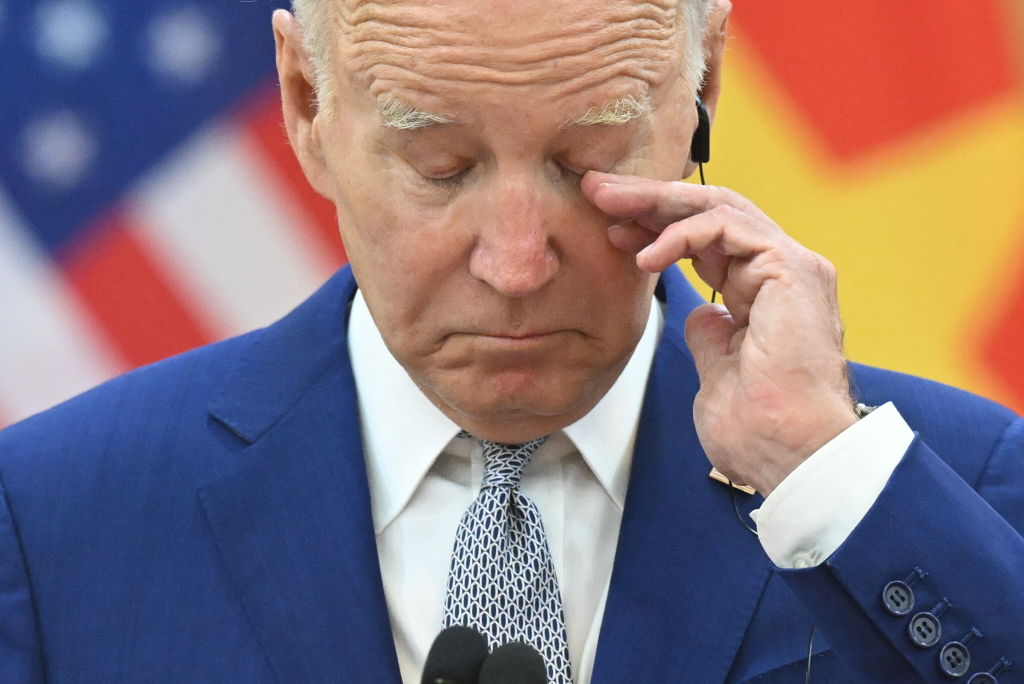 Earlier this month, a poll from The Wall Street Journal found A whopping 73% of voters said they believe Biden is too old to run for president.
Even two-thirds of Democrats think he is too old.
Advertisement - story continues below
Meanwhile, 47% of voters say Trump — who is not a spring chicken at age 77 — is too old for the presidency.
That poll came a week after an AP-NORC Center for Public Affairs Research survey found that 77% of respondents said Biden is too old to be effective in a second term, including 69% of Democrats.
As we've heard over the years, everyone ages differently. And being in your 80s does not inherently mean you are starting to lose your faculties and are too old for the job.
Yet with Biden, the source of content for his critics and people concerned about his age is a near-endless well. Heck, just this week he declared in the middle of a press conference in Vietnam he was going to bed. Meanwhile, a column in The Washington Post cited his age as one of two main reasons why he should decline to run again.
Why Trump would decide to just chuck the age issue out the window is not entirely clear.
Advertisement - story continues below
Unless he is concerned that he could face the same attacks and might not be on the top of his game. At 77, he is not that much younger than Biden and he seemed a little sensitive about a Journal poll asking voters about his age. Perhaps he is really worried focusing on Biden's age could come back to haunt him.
Truth and Accuracy
We are committed to truth and accuracy in all of our journalism. Read our editorial standards.
Comment Down Below
Conversation