News
Trump Calls on Judge To Keep Congress From Receiving His Tax Returns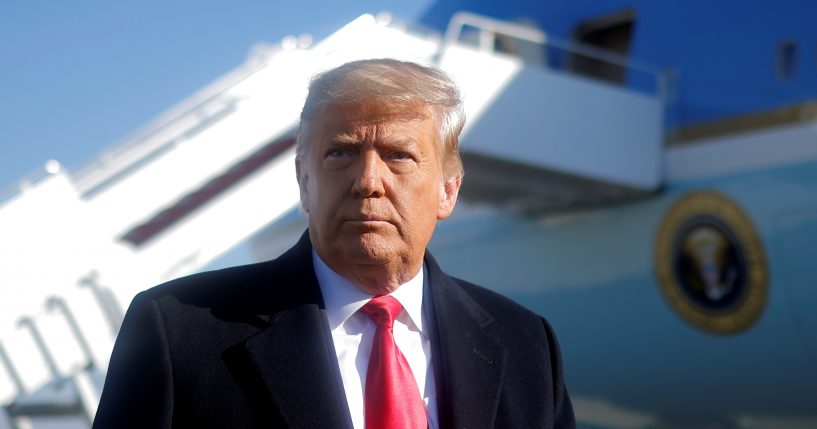 Former President Donald Trump is asking a federal judge to stop his tax returns from reaching Congress after the Department of Justice (DOJ) issued a memo ordering the Treasury Department to release his tax returns to the House Ways and Means Committee.
According to a court filing submitted on Wednesday, the former president's lawyers said the House Ways and Means Committee's request to the Internal Revenue Service is meant to "expose the private tax information of one individual — President Trump — for political gain," according to The Hill.
The filing says, "The requests are tailored to, and in practical operation will affect, only President Trump. The requests single out President Trump because he is a Republican and a political opponent."
Advertisement - story continues below
It continues, "They were made to retaliate against President Trump because of his policy positions, his political beliefs, and his protected speech, including the positions he took during the 2016 and 2020 campaigns."
Additionally, Trump's lawyers claim his privacy, First Amendment, and other constitutional rights would be violated if his tax returns were turned over.
"The primary purpose of the requests is to obtain and expose [Trump's] information for the sake of exposure, to improperly conduct law enforcement, or some other impermissible goal — not to study federal legislation," Trump's attorneys argued.
Acting Assistant Attorney General Dawn Johnsen said in a memo from the Office of Legal Counsel (OLC) that Trump's tax information would "further the Committee's principal stated objective of assessing the IRS's presidential audit program — a plainly legitimate area for congressional inquiry and possible legislation."
Advertisement - story continues below
House Speaker Nancy Pelosi (D-Calif.) released a statement at the time reacting to the Justice Department's memo.
"Today, the Biden Administration has delivered a victory for the rule of law, as it respects the public interest by complying with Chairman Neal's request for Donald Trump's tax returns. As Speaker, on behalf of the House of Representatives, I applaud Chairman Neal for his dignified pursuit of the truth and the Biden Administration Department of Justice for its respect for the law," Pelosi said.
Do you agree with Trump's attorneys?
She added, "The American people deserve to know the facts of his troubling conflicts of interest and undermining of our security and democracy as president."
Truth and Accuracy
We are committed to truth and accuracy in all of our journalism. Read our editorial standards.
Comment Down Below
Conversation