Trump: 'Doctors Get More Money if Someone Dies From COVID'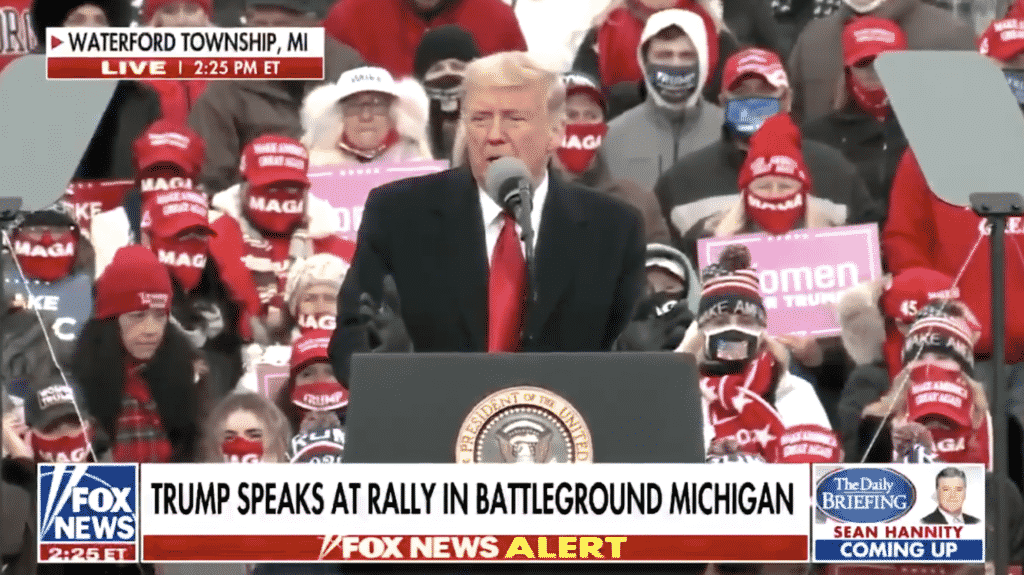 President Donald Trump is providing Americans with a new explanation of how he believes the mortality rate of COVID-19 is determined in the United States.
"You know in Germany if you have a bad heart and you are ready to die or if you have cancer and you're going to be dying soon and you catch COVID, that happens. We mark it down to COVID," Trump said.
He added, "Our doctors get more money if somebody dies from COVID. You know that, right? I mean our doctors are very smart people."
Trump reiterated if someone dies of cancer or a heart attack in Germany they mark it down as such.
"With us when in doubt, choose COVID. It's true, no, it's true. No, they'll say, 'Oh, it's terrible what he said,' but that's true. It's like $2,000 more, so you get more money. This could only happen to us," Trump continued.
Watch his comments below:
TRUMP: "You know, our doctors get more money if someone dies from COVID, you know that right?"

Beyond reprehensible. pic.twitter.com/k5wuLDZOrz

— Tim Hogan (@timjhogan) October 30, 2020
The House Select Subcommittee on the Coronavirus Crisis released a report on Friday detailing its assessment of the president's response to the outbreak, as IJR previously reported.
Democrats called his response "among the worst failures of leadership in American history." They explained while "the virus is a global scourge" it "has been an American fiasco."
With just four days until the election, the United States is experiencing a record surge of coronavirus cases, as IJR previously reported. On Friday, the nation reported its 9 millionth case.
The United States shattered its single-day record for new coronavirus infections on Thursday. At least 91,248 new cases were reported. There has been an average of 77,865 cases per day over the past week, a 42% increase from the average two weeks prior.
As of Friday afternoon, more than 9,078,400 Americans have been infected with the coronavirus while at least 229,200 have died.