Commentary
Trump Claims Evangelical Leaders Not Endorsing Him Is a 'A Sign of Disloyalty'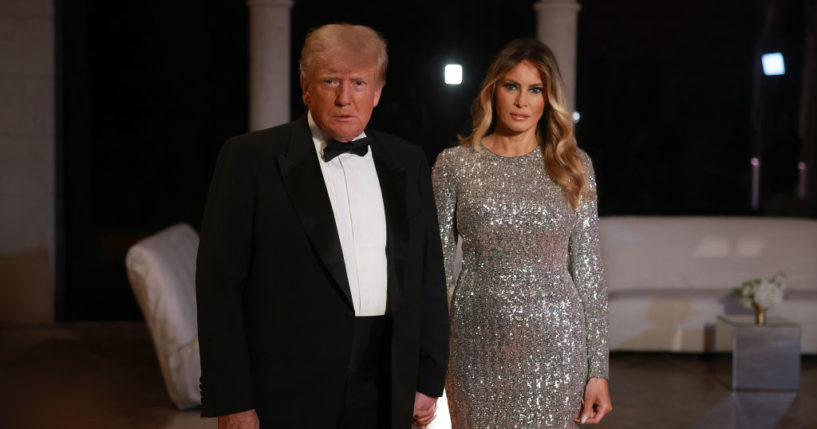 Former President Donald Trump says evangelical leaders who have not endorsed his 2024 campaign are showing signs of disloyalty — though he insists he does not "really care."
During an interview on "Real America's Voice" Monday, Trump was asked about some evangelical leaders who backed him in 2016 and 2020 but have not endorsed his 2024 campaign.
"Well, I don't really care," Trump responded. "That's a sign of disloyalty. There's great disloyalty in the world of politics. And that's a sign of disloyalty."
Advertisement - story continues below
He went on:
"Nobody… has ever done more for Right to Life than Donald Trump. I put three Supreme Court justices who all voted, and they got something that they've been fighting for 64 years or many, many years. And nobody thought they could win it, you know, they won, Roe v. Wade. They won, they finally won."
Finally, Trump said he was "a little disappointed" because "they won, and a lot of them didn't fight or weren't really around to fight."
"They sort of, I don't know, they weren't there protesting and doing what they could have done. But with all of that being said, there's nobody that's done more for the movement than I have," he added.
Advertisement - story continues below
Watch the video below:
Trump says it's "a sign of disloyalty" that some evangelical leaders (who backed him in the past) haven't yet endorsed his 2024 presidential bid.

"There's nobody that's done more for the movement than I have," Trump added.pic.twitter.com/XKJnlh4W0E

— Shelby Talcott (@ShelbyTalcott) January 17, 2023
Do you think it is a sign of disloyalty?
This is not the first time Trump has blamed pro-life advocates for Republicans' disappointing election results in November.
In a post on his Truth Social platform earlier this month, Trump wrote, "It wasn't my fault that the Republicans didn't live up to expectations in the MidTerms. I was 233-20! It was the 'abortion issue,' poorly handled by many Republicans, especially those that firmly insisted on No Exceptions, even in the case of Rape, Incest, or Life of the Mother, that lost large numbers of Voters."
"Also, the people that pushed so hard, for decades, against abortion, got their wish from the U.S. Supreme Court, [and] just plain disappeared, not to be seen again," he added.
Advertisement - story continues below
It may seem like an odd concept to Trump, but he does not own the support of evangelical voters.
Yes, they supported him in 2016 and 2020, hoping he would appoint Supreme Court justices who would overturn Roe v. Wade. And he delivered for them.
Now, evangelical voters may be looking at Trump as a whole, wondering what more he could offer them, and considering the trade-offs of backing him again. And such considerations are fair game. Evangelical voters made a bargain with their vote, and it paid off for them.
But like other voters, they need something to vote for. They are not just going to vote for one candidate because of something he did, without a new campaign promise or something to build on their victory.
Advertisement - story continues below
Rather than offering a reason to support him despite all his baggage, Trump appears to be adopting the interesting strategy of blaming them for Republicans losing what should have been winnable races.
Truth and Accuracy
We are committed to truth and accuracy in all of our journalism. Read our editorial standards.
Comment Down Below
Conversation