News
Trump Reacts To Report Milley Was Concerned About a Coup Attempt: An Election Is My Form of a 'Coup'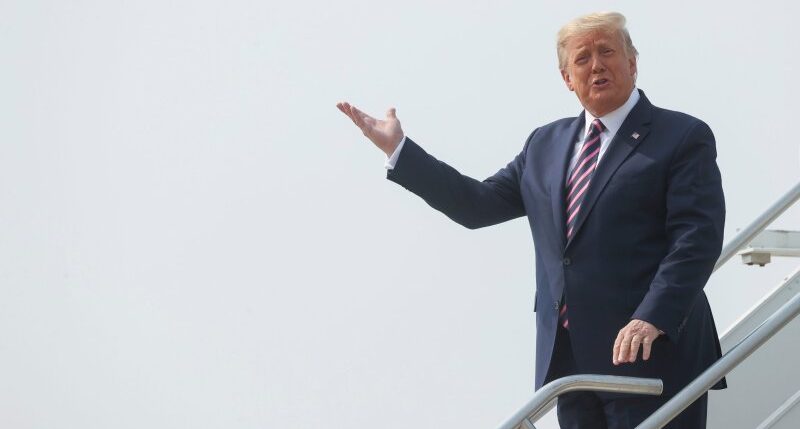 Former President Donald Trump is reacting to a new report that the Chairman of the Joint Chiefs of Staff was concerned he would attempt a coup in the wake of his election loss.
In a statement on Thursday, he said, "I never threatened, or spoke about, to anyone a coup of our Government. So ridiculous! Sorry to inform you, but an Election is my form of 'coup.'"
"And if I was going to do a coup, one of the last people I would want to do it with is General Mark Milley. He got his job only because the world's most overrated general, James Mattis, could not stand him, had no respect for him, and would not recommend him. To me, the fact that Mattis didn't like him, just like Obama didn't like him and actually fired Milley, was a good thing, not a bad thing. I often act counter to people's advice who I don't respect," he continued.
Advertisement - story continues below
The former president went on to say he "lost respect" for Milley after "we walked together to St. John's Church… a walk that has now been proven to be totally appropriate."
"And the following day, Milley choked like a dog in front of the Fake News when they told him they thought he should not have been walking with the President," Trump said. "He apologized profusely, making it a big story, instead of saying I am proud to walk with and protect the President of the United States."
Read the statement below:
Trump releases statement on General Milley: pic.twitter.com/ddP59I8hrc

— Byron York (@ByronYork) July 15, 2021
Advertisement - story continues below
Trump's statement comes after a new book reported that Milley was concerned the former president would attempt a coup, as IJR reported.
According to an excerpt from The Washington Post reporters Carol Leonnig and Philip Rucker's forthcoming book "I Alone Can Fix It: Donald J. Trump's Catastrophic Final Year," Milley compared Trump's post-election rhetoric to Adolf Hitler's.
"They may try, but they're not going to f—ing succeed," Milley reportedly told his aides of a potential coup attempt.
Truth and Accuracy
We are committed to truth and accuracy in all of our journalism. Read our editorial standards.
Comment Down Below
Conversation