Trump Reveals Why He Decided to Speak With Bob Woodward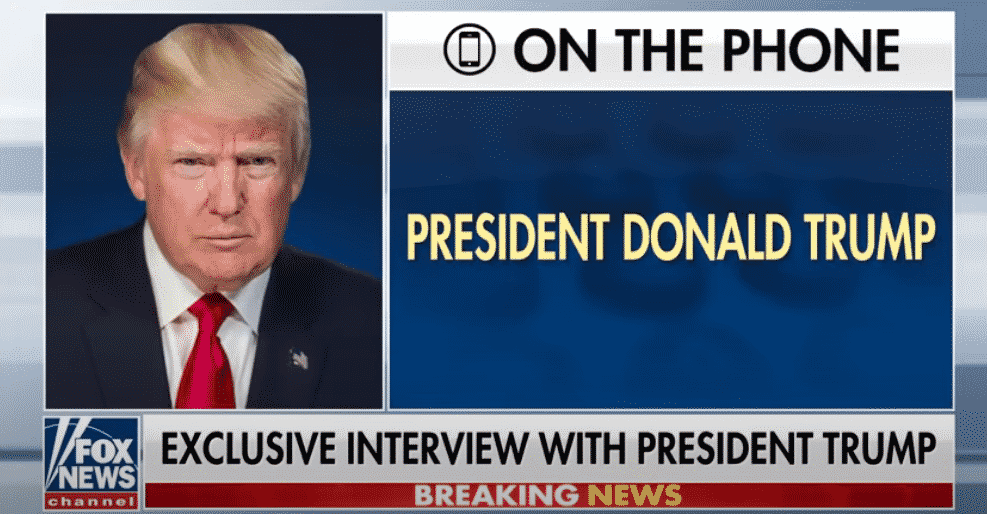 President Donald Trump revealed why he decided to speak with investigative journalist Bob Woodward at the beginning of the coronavirus pandemic.
During a phone interview with Fox News' Sean Hannity on Wednesday evening, Trump offered an explanation for the conversations he had with Woodward as he suggested his decision was made on a whim.
"I figured, you know, 'Let's give it a little shot, I'll speak to him.' It wasn't a big deal," Trump said.
He continued, "I don't know if the book is good or bad, I have no idea. I probably, almost definitely won't read it because I don't have time to read it. But I gave it a little bit of a shot, sounds like it's not going to be good."
Trump also insisted Woodward's book is "a political hit job" despite Woodward conducting nine hours worth of interviews with the president for the piece.
See Trump's remarks below:
Trump's interview with Hannity came amid a media firestorm on Wednesday following the release of comments made by Trump during interviews he had with Woodward.
In an audio clip, Trump can be heard admitting to multiple details that confirmed how deadly the coronavirus really is. He also admitted that he prefers to play down the severity of the coronavirus in an effort to quell the panic.
"To be honest with you, I wanted to always play it down," Trump told Woodward during a March 19 interview. "I still like playing it down, because I don't want to create a panic."
The president also confirmed that he was aware of the distinct difference between COVID-19 and the seasonal flu and the fact that younger people were also likely to contract the virus.
"Now it's turning out it's not just old people, Bob. But just today, and yesterday, some startling facts came out. It's not just old, older," Trump said.
Although the World Health Organization (WHO) did not publicly release its study that included airborne transmission until July, Trump made it clear that he was made aware of airborne transmission back in February.
Hear Trump's remarks below:
Listen to Trump admit that he intentionally downplayed COVID-19 in newly surfaced interview audio with Bob Woodward pic.twitter.com/hgrE3zskWL

— NowThis (@nowthisnews) September 9, 2020
As of Thursday morning, there are more than 6.5 million confirmed coronavirus cases in the United States as the death toll is over 195,000 and there are more than 3.8 million reported recoveries from the virus.