News
Trump Shuts Down 'From the Desk Of' Blog Page on His Site Permanently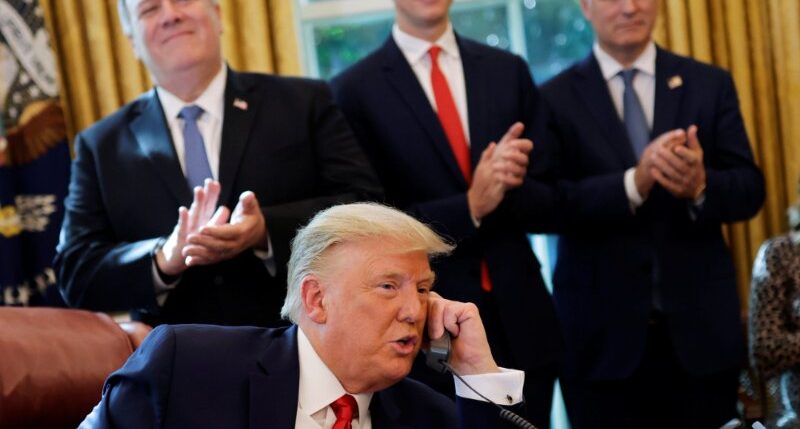 There will no longer be any blog posts on former President Donald Trump's website under "From the Desk of Donald J. Trump."
The "From the desk of…" page on the former president's website was taken down and "will not be returning," Trump's senior aide Jason Miller told CNBC.
This comes less than a month after the blog page was unveiled.
Advertisement - story continues below
"It was just auxiliary to the broader efforts we have and are working on," Miller said.
The former president's senior aide added, "Hoping to have more information on the broader efforts soon, but I do not have a precise awareness of timing."
The space of Trump's website was "not a new social media platform," Miller previously said on Twitter, but rather a place for people to locate the former president's statements.
Trump's blog lasted about two Scaramuccis https://t.co/2A93hu97ck

— Aaron Rupar (@atrupar) June 2, 2021
Advertisement - story continues below
Trump is permanently banned from Twitter, and Facebook Inc's independent oversight board said in early May it would uphold the suspension of Trump's account.
"The Board has upheld Facebook's decision on January 7 to suspend then-President Trump from Facebook and Instagram. Trump's posts during the Capitol riot severely violated Facebook's rules and encouraged and legitimized violence," the board wrote in a statment.
The board also said at the time that Facebook also violated its own rules by "imposing a suspension that was 'indefinite.'"
"Within 6 months of today, Facebook must review this matter and decide a new penalty that reflects its rules, the severity of the violation, and prospect of future harm," the statement added. "Facebook can either impose a time-limited suspension or account deletion."
Truth and Accuracy
We are committed to truth and accuracy in all of our journalism. Read our editorial standards.
Conversation