News
Trump Had to Tape Jan. 6 Video Several Times 'Before They Thought He Got It Right': Book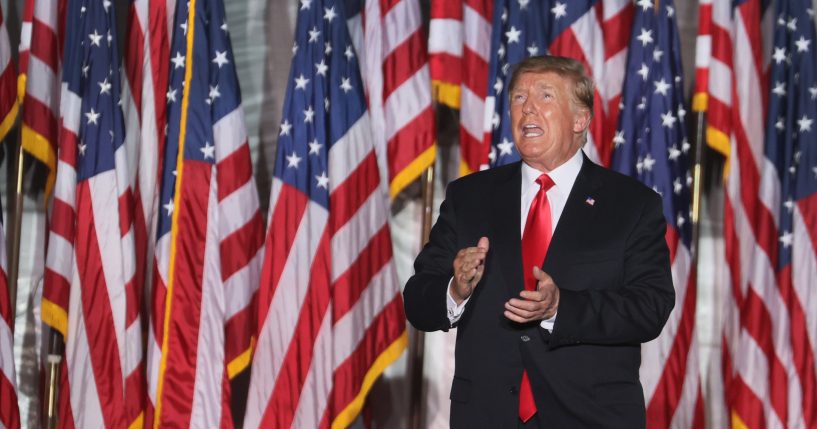 Former President Donald Trump argued with aides who wanted him to tell his supporters to go home on January 6 during the riot at the U.S. Capitol, according to a book.
ABC News' Jonathan Karl reported in his book, "Betrayal: The Final Act of the Trump Show," the former president boasted of the size of the January 6 crowd.
Two hours after the start of the riot, Trump agreed to record a video statement. An aide said, "Trump had to tape the message several times before they thought he got it right."
Advertisement - story continues below
Karl noted in earlier versions of the recording, Trump neglected to tell his supporters to leave. The ABC News chief Washington correspondent also explored House Minority Leader Kevin McCarthy's (R-Calif.) phone conversation with Trump.
"I just got evacuated from the Capitol! There were shots fired right off the House floor. You need to make this stop," McCarthy allegedly said to Trump.
A source told Karl Trump responded, saying, "They are just more upset than you because they believe it more than you, Kevin," referring to his false election claims.
Karl's book is set to be released on November 16.
Advertisement - story continues below
In his video, Trump told his supporters, "I know your pain. I know your hurt. We had an election that was stolen from us. It was a landslide election, and everyone knows it."
He continued, "But you have to go home now. We have to have peace. We have to have law and order. We have to respect our great people in law and order. We don't want anybody hurt. It's a very tough period of time."
Trump went on to express his love for his supporters, adding, "You're very special…I know how you feel. But go home and go home in peace."
He tweeted earlier in the day, calling on protesters to "remain peaceful."
Truth and Accuracy
We are committed to truth and accuracy in all of our journalism. Read our editorial standards.
Conversation