News
What the Turpin Siblings Endured in Their Own Home Will Send Shivers Down Your Spine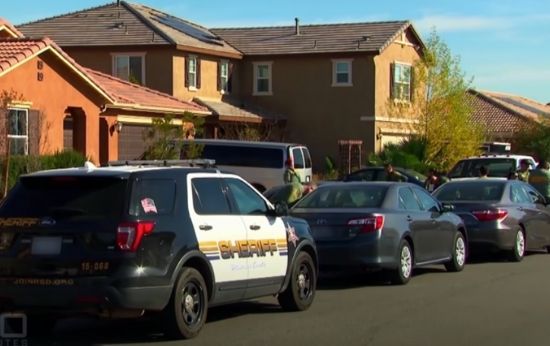 21-year old Jordan Turpin, one of 12 siblings imprisoned in their home by their parents, "did not know about sidewalks," she said while describing how she managed to escape from her home and call 911.
"I was actually on the road because I didn't know about the sidewalks. You're supposed to be on the sidewalk, but I'd never been out there," she said, in an interview that aired in November with ABC News' Diane Sawyer.
Jordan Turpin, along with her siblings were located in Perris, a city located in Southern California, were held against their will and severely abused in their family home.
Advertisement - story continues below
Some of the children were chained to their beds, but all were starved and physically abused. Discipline could even include being locked in a dog kennel.
They were also denied education, daily bathing, medical treatment, and every other freedom imaginable.
When police seized the home, in 2018, initially they thought 12 of the 13 victims that they encountered were minor children. To their surprise, seven of them were between the ages of 18 and 29 but severely underweight due to a lack of nutrition.
The youngest child in the house was 2 years old at the time. As far as Jordan Turpin, who at the time was 17 years old, Riverside County sheriff's deputies initially thought she was about 10 when they first saw her, their report says.
Advertisement - story continues below
After David and Louise Turpin, their parents, were both sentenced in April of 2019, a statement was read by one of the siblings' attorneys.
The statement from one of the siblings who was 21 read, "I remember our mother sitting in her recliner and crying, saying she doesn't know what to do. She didn't want to use rope or chain, but she was afraid her children were taking in too much sugar and caffeine."
The statement explained that they kept soda in the house because their dad "needed it for work," adding, "He would fall asleep driving and get in an accident.
It continued:
"They didn't know what else to do. I believe our parents feared if they asked for help, they would lose their children. I believe our parents tried their best…They believed everything they did was to protect us."
Advertisement - story continues below
Despite the extreme abuse suffered Joshua and Jessica Turpin, the two eldest siblings, chose to take the high road and express love and forgiveness for their parents, in the courtroom, despite their abuse.
"I love both my parents so much. Although it may not have been the best way of raising us, I'm glad that they did because it made me the person I am today. I just want to thank them for teaching me about God and faith. I pray often for them," Jessica Turpin said in a statement read by her brother, Joshua Turpin.
Joshua Turpin expressed similar sentiments saying, "I cannot describe in words what we went through growing up. Sometimes I still have nightmares of things that have happened, such as my siblings being chained up or being beaten. But that is the past and this is now. I love my parents and have forgiven them for a lot of the things that they did to us."
Advertisement - story continues below
To be able to forgive is not easy when we have been brutally sinned against, but God helps us to forgive the way that Christ forgives us of our sins. In John 4:19, He tells us that we love not based on how we feel, but because "He first loved us."
Truth and Accuracy
We are committed to truth and accuracy in all of our journalism. Read our editorial standards.
Comment Down Below
Conversation