News
'The View' Co-Hosts Question England's Decision to End COVID Restrictions After Queen Contracts Virus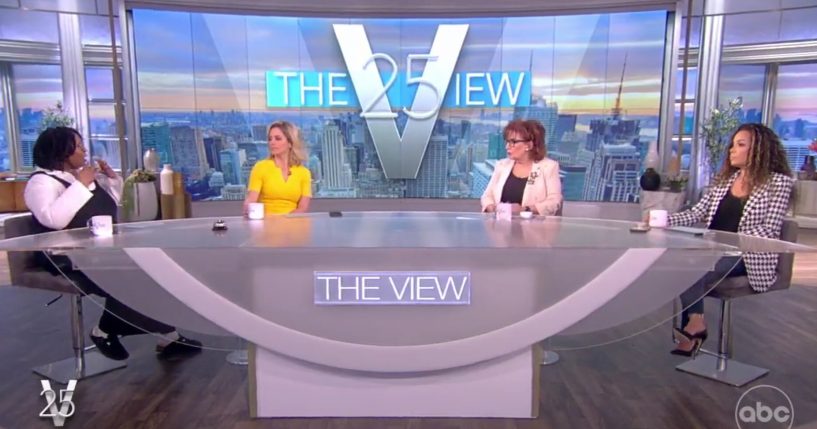 Co-hosts of "The View" questioned why British Prime Minister Boris Johnson decided to end COVID-19 restrictions following the queen's diagnosis.
Whoopi Goldberg noted Johnson "has been in a lot of trouble recently because he was throwing all kinds of parties" amid the pandemic.
She continued, "I find it very funny that he's now very like, 'Gung ho and we don't have to do it anymore and it's all good.'"
Advertisement - story continues below
Goldberg pointed out it comes at the same time Queen Elizabeth II canceled her engagements after contracting the virus.
"Could Boris be jumping the gun on this or is this part of what we're going to be seeing?" Goldberg asked.
Joy Behar responded, "Did the queen go to his parties?… They seem to be jumping ahead of themselves with this whole thing right now."
She mentioned the British Medical Association's warning that "removing all restrictions in England is premature."
Advertisement - story continues below
Sunny Hostin chimed in, saying, "It's kind of tone-deaf…They have one job, and that's to protect the queen, and they couldn't even do that."
Watch the video below:
Did England make the right decision?
BRITISH PRIME MINISTER LIFTS COVID RESTRICTIONS: As Queen Elizabeth recovers from COVID, the U.K. took a big step in returning to pre-pandemic life when Prime Minister Boris Johnson announced the end to all COVID restrictions — #TheView co-hosts react. https://t.co/kYbym5ATfM pic.twitter.com/VT1fJSnoC2

— The View (@TheView) February 22, 2022
The palace said in a statement the queen "is still experiencing mild cold-like symptoms" and "has decided not to undertake her planned virtual engagements today, but will continue with light duties."
A royal source also told CNN there have recently been "a number of cases … diagnosed in the Windsor Castle team."
Advertisement - story continues below
Johnson made the announcement ending restrictions on Monday.
"Today is not the day we can declare victory over Covid, because this virus is not going away. But it is the day when all the efforts of the last two years finally enabled us to protect ourselves while restoring our liberties in full," Johnson said.
He explained the day marked a "moment of pride for our nation and a source of hope for all that we can achieve in the years to come."
Truth and Accuracy
We are committed to truth and accuracy in all of our journalism. Read our editorial standards.
Comment Down Below
Conversation