News
WaPo Publisher Attacks Biden's Upcoming Visit to Saudi Arabia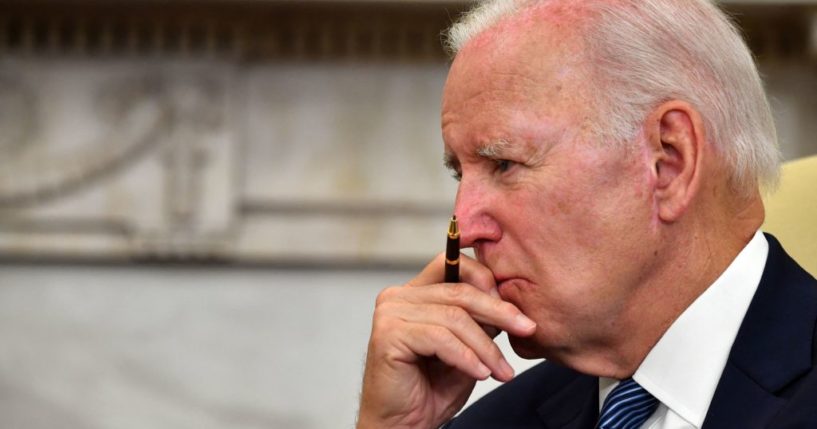 The publisher of the Washington Post has taken President Joe Biden to task for planning to visit Saudi Arabia and meet with Crown Prince Mohammed Bin Salman, also known as MBS. MBS is considered the de facto head of the Saudi government.
Fred Ryan blamed MBS for the death of Washington Post columnist Jamal Khashoggi. Khashoggi, originally from Saudi Arabia but an American resident, opposed the regime. While visiting Turkey in 2018, Khashoggi walked into the Saudi consulate in Istanbul, where he was killed.
There were conflicting reports on what happened that day. Saudi officials said Khashoggi died from a rogue operation, while Turkish officials claimed he was murdered on orders from the top levels of the Saudi government.
Advertisement - story continues below
Ryan claimed that Biden once vowed to make MBS a "pariah" for killing Khashoggi, but now wants to be friendly with the Saudi leader for political reasons.
"So why is President Biden now going to Jiddah on bended knee to shake the 'pariah's' bloodstained hand? Once again, he is seeking votes," he wrote.
He said Biden now needs the Saudis to increase oil production in order to help lower gas prices at home. But getting friendly with MBS is a bad move, according to Ryan.
"About-faces such as the one Biden is making erode our moral authority and breed anti-American resentment," wrote Ryan.
Advertisement - story continues below
Biden's trip to Saudi Arabia erodes our moral authority https://t.co/LJIg2vK8Rf
By @washingtonpost Publisher Fred Ryan

— Josh Rogin (@joshrogin) July 12, 2022
Biden defended his decision with an editorial of his own in The Washington Post. He said it was important to visit Saudi Arabia to create a more secure and integrated Middle East, especially during the instability stemming from the Russian war with Ukraine.
"From the start, my aim was to reorient — but not rupture — relations with a country that's been a strategic partner for 80 years," wrote Biden.
Relations with Saudi Arabia have been strained since Biden took office. When the war in Ukraine broke out, Biden's pleas asking Saudi Arabia to produce more oil fell flat. Instead, the Saudi government tilted toward friendlier relations with Russia, per a Wall Street Journal report.
The face-to-face meeting with MBS will be controversial.
Advertisement - story continues below
"Now, it is the U.S. president who is turning a blind eye to Jamal's murder in an effort to lower gasoline prices in advance of this fall's midterms," Ryan wrote.
There are many issues at stake in the Biden visit to Saudi Arabia. Along with human rights and oil production, the Biden administration wants to encourage efforts to end fighting in Yemen, as well as curb the growing influence in the region from Iran and China. The president is visiting Israel before going to Saudi Arabia.
Truth and Accuracy
We are committed to truth and accuracy in all of our journalism. Read our editorial standards.
Comment Down Below
Conversation