Warren Commends Biden and Harris' Proposed Policies and Plans To Unite Voters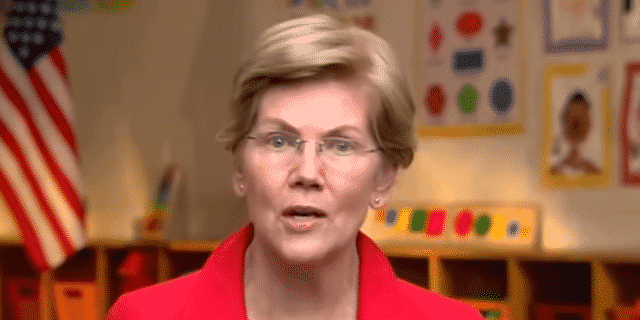 Sen. Elizabeth Warren (D-Mass.) commended Democratic presidential nominee Joe Biden and vice presidential nominee Sen. Kamala Harris (D-Calif.) for their proposed policies to promote unity and advancement among Americans.
During Warren's speech on the third night of the Democratic National Convention, she highlighted a number of Biden's proposed plans and how they could benefit American workers and families.
"I love a good plan, and Joe Biden has some really good plans — plans to bring back union jobs in manufacturing and create new union jobs in clean energy," Warren said on Wednesday.
She continued, "Plans to increase Social Security benefits, cancel billions in student loan debt and make our bankruptcy laws work for families instead of the creditors who cheat them."
See Warren's remarks below:
Warren went to criticize the United States' current economic system suggesting it has been rigged in favor of "billionaires" while kicking "dirt in the face of everyone else."
"These plans reflect a central truth: Our economic system has been rigged to give bailouts to billionaires and kick dirt in the face of everyone else," Warren said.
The Massachusetts senator stressed the importance of embracing Biden's "Build Back Better" as she highlighted the central goal of the proposed plan which aims to hold corporations financially accountable while confronting racial inequality and "corruption in Washington."
She continued, "But we can build a thriving economy by investing in families and fixing what's broken. Joe's plan to 'build back better' includes making the wealthy pay their fair share, holding corporations accountable, repairing racial inequities, and fighting corruption in Washington."
Warren's speech and support of Biden comes months after she suspended her presidential campaign, as previously reported on IJR.
Like Warren, many other Democratic leaders have also rallied behind Biden and Harris while opting to focus on the overall goal of voting President Donald Trump out of the White House on November 3.