WH Denies Claim in Mary Trump's Upcoming Book That POTUS Cheated on the SAT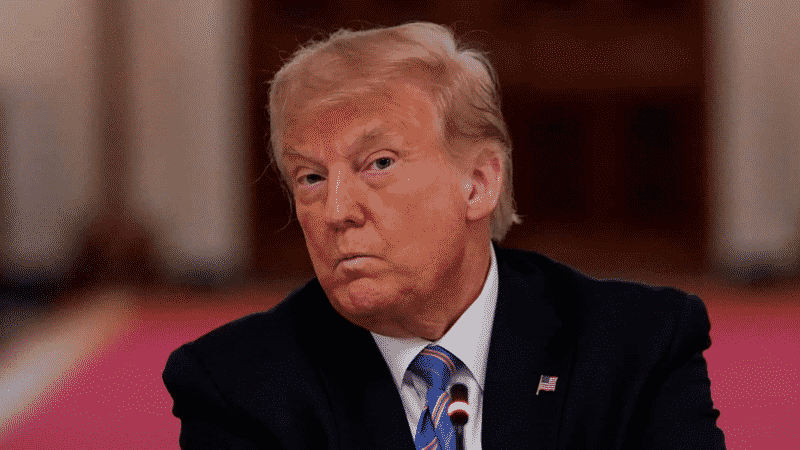 The White House is denying reports from a new book that President Donald Trump paid someone to take his SAT for him.
Citing Donald Trump's niece, Mary Trump, and her upcoming tell-all book, The New York Times reported on Tuesday some of the manuscript. The book claims the now-president paid someone to take his pre-collegiate test, the SAT.
Mary Trump reportedly adds that the results from the SAT contributed to Donald Trump getting in the undergraduate program to the University of Pennsylvania's prestigious Wharton business school.
However, the White House is denying Mary Trump's claim.
White House deputy press secretary Sarah Matthews told the Washington Examiner, "Mary Trump and her book's publisher may claim to be acting in the public interest, but this book is clearly in the author's own financial self-interest."
"President Trump has been in office for over three years working on behalf of the American people — why speak out now?" Matthews added.
Despite the White House's later denial, the allegation quickly earned many reactions as people took to Twitter to respond to the allegation.
For years, Trump attacked Obama's academic record

In 2011, Trump said: "I heard he was a terrible student. I'm certainly looking into it. Let him show his records."

In fact, Obama graduated magna cum laude from Harvard Law School

Now, let's see Trump's transcripts. #SATs https://t.co/XYErEYvIvJ

— Chris Lu (@ChrisLu44) July 7, 2020
According to the manuscript, Mary Trump also claims that her aunt said of Donald Trump and his run for president, "The only time Donald went to church was when the cameras were there. It's mind boggling. But that's all about his base. He has no principles. None!"
Additionally, Mary Trump criticizes her uncle, saying in the book, "Donald's pathologies are so complex and his behaviors so often inexplicable that coming up with an accurate and comprehensive diagnosis would require a full battery of psychological and neurophysical tests that he'll never sit for."
"Donald has been institutionalized for most of his adult life, so there is no way to know how he would thrive, or even survive, on his own in the real world," she adds in the book.
The book also touches on claims about Donald Trump and his father, Fred Trump Sr., to which the White House deputy press secretary responded, "The president describes the relationship he had with his father as warm and said his father was very good to him. He said his father was loving and not at all hard on him as a child. Also, the absurd SAT allegation is completely false."
Mary Trump's book, "Too Much and Never Enough: How My Family Created the World's Most Dangerous Man," is expected to be published next week.