News
WH Blasts House GOP for Giving 'Most Extreme MAGA Members' Committee Assignments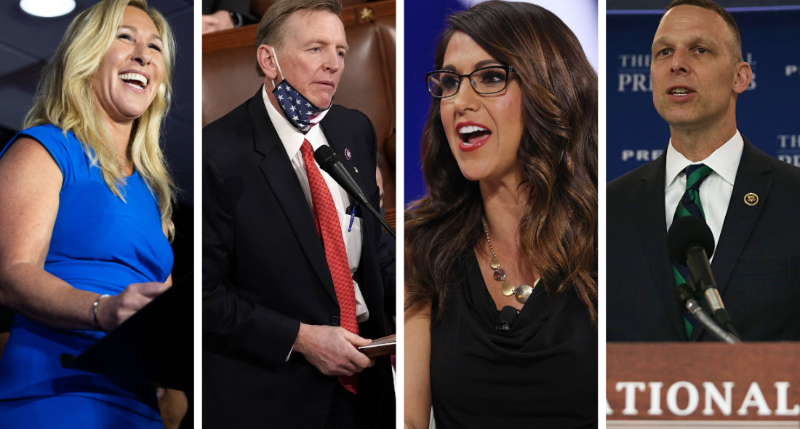 The White House is criticizing House Republicans for giving "extreme" lawmakers committee assignments.
On Tuesday, Rep. Marjorie Talor Greene (R-Ga.) was given a seat on the House Homeland Security Committee.
Meanwhile, Paul Gosar (R-Ariz.) was given a seat on the House Committee on Natural Resources.
Advertisement - story continues below
Additionally, Reps. Lauren Boebert (R-Colo.) and Scotty Perry (R-Pa.), who initially tried to block House Speaker Kevin McCarthy (R-Calif.) from winning the speaker's gavel, were also added to the House Oversight Committee. Greene and Gosar were also added to the committee.
In a statement to Axios, White House spokesperson for oversight Ian Sams reacted to the assignments as he said, "[I]t appears that House Republicans may be setting the stage for divorced-from-reality political stunts, instead of engaging in bipartisan work on behalf of the American people."
"Chairman [James] Comer once said his goal was to ensure the Committee's work is 'credible,' yet Republicans are handing the keys of oversight to the most extreme MAGA members of the Republican caucus who promote violent rhetoric and dangerous conspiracy theories," he continued.
Additionally, Sams urged McCarthy to "reveal transparently once and for all what secret deals" he made to secure enough support to become speaker.
Advertisement - story continues below
Greene and Gosar were both removed from their committee assignments while Democrats were in the majority.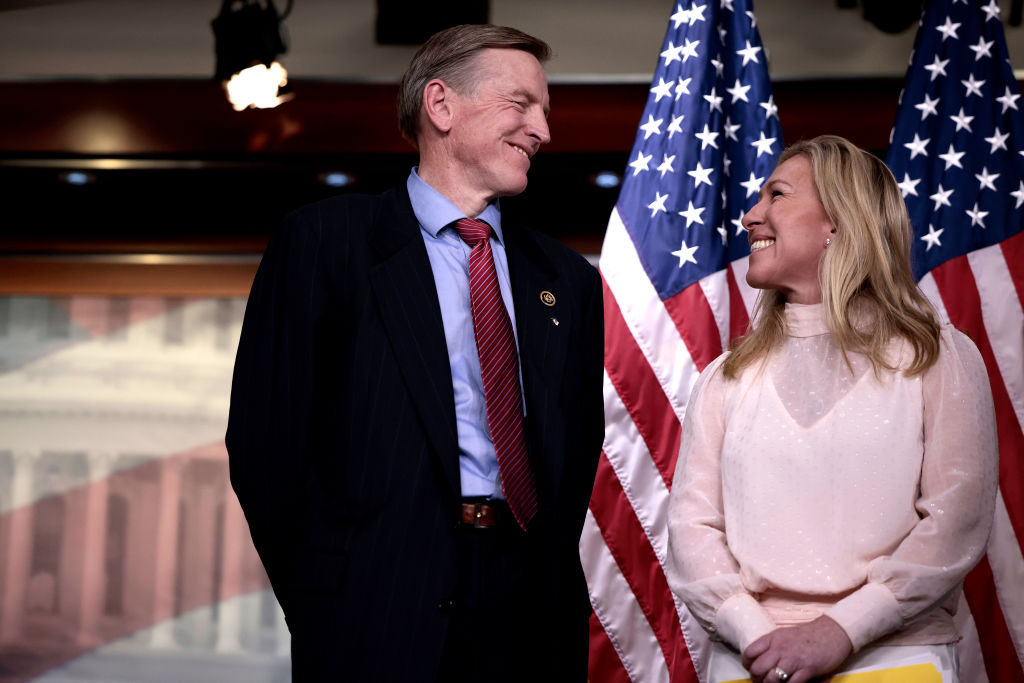 Should they have been given committee assignments?
Greene was removed from her committee assignments in 2021 over her past comments that appeared to support the killing of Democrats.
She had also endorsed conspiracy theories.
In a 230-199 vote in February 2021, the House voted to strip her of her committee assignments with most Republicans opposing the move.
Advertisement - story continues below
Before the vote, Greene said, "I was allowed to believe things that weren't true and I would ask questions about them and talk about them, and that is absolutely what I regret."
"When I started finding misinformation, lies, things that were not true in these QAnon posts, I stopped believing it," she continued. "Any source of information that is a mix of truth and a mix of lies is dangerous."
Gosar was censured and stripped of his committee assignments in November 2021 after he shared a video depicting him killing Rep. Alexandria Ocasio-Cortez (D-N.Y.) and swinging a sword at President Joe Biden.
The House voted 223-207 to remove him from his committees.
Advertisement - story continues below
Gosar said in a speech on the House floor before the vote he did not mean for the video to be a threat and added, "If I must join Alexander Hamilton, the first person attempted to be censured by this House, so be it. It is done."
Truth and Accuracy
We are committed to truth and accuracy in all of our journalism. Read our editorial standards.
Comment Down Below
Conversation