News
WH Reveals There Are No Visitor Logs for Biden's Delaware Home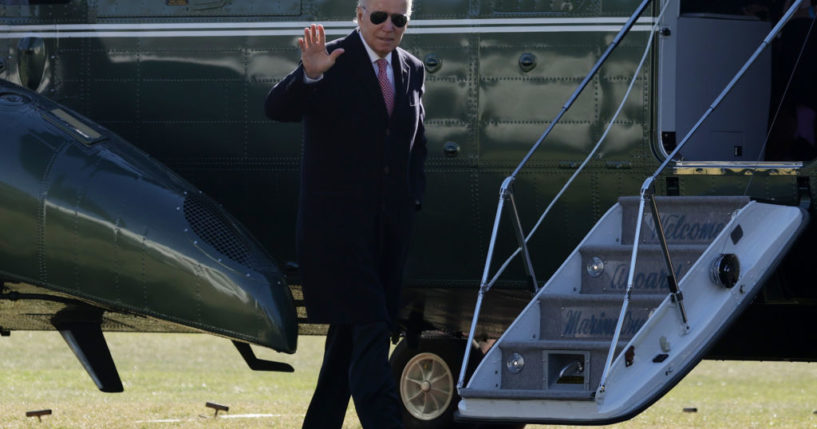 Those looking for a record of who has been to President Joe Biden's Wilmington, Delaware, residence may be disappointed.
Because, according to the White House, no such records exist.
In a statement, the White House Counsel's Office told Fox News Digital, "Like every President in decades of modern history, his personal residence is personal."
Advertisement - story continues below
"But upon taking office, President Biden restored the norm and tradition of keeping White House visitors logs, including publishing them regularly, after the previous administration ended them," it added.
The statement comes amid requests for a visitor log after classified documents from Biden's time as vice president were discovered at his home.
Last week, it was reported a U.S. attorney was reviewing roughly 10 classified documents found at the Penn Biden Center for Diplomacy and Global Engagement in Washington, D.C. Those documents were discovered in November before the midterm election.
Another batch of documents was found in the garage of the president's Wilmington home. Those documents were discovered on Dec. 20, 2022.
Advertisement - story continues below
And on Saturday, White House lawyer Richard Sauber revealed six documents with classified markings were found in the president's private library of his Wilmington home. One was found on Wednesday and five more were discovered on Thursday.
House Oversight Committee Chairman James Comer (R-Ky.) sent a letter to White House Chief of Staff Ron Klain to request a visitor log from the Wilmington residence.
Do you think there should be visitor logs for a personal residence?
The letter dated Jan. 15 stated, "It is troubling that classified documents have been improperly stored at the home of President Biden for at least six years, raising questions about who may have reviewed or had access to classified information."
"Additionally, President Biden's personal attorneys, who do not possess security clearances, and White House staff continue to access and search the President's residence in Wilmington, Delaware, for classified documents," it continued. "Given the serious national security implications, the White House must provide the Wilmington residence's visitor log."
Comer argued the president's "mishandling of classified materials raises the issue of whether he has
jeopardized our national security."
Advertisement - story continues below
"Without a list of individuals who have visited his residence, the American people will never know who had access to these highly sensitive documents. The Committee demands transparency into whether any individuals with foreign connections to the Biden family gained access to President Biden's residence and the classified documents that he has mishandled for years," he added.
Fox News' Peter Doocy also asked White House Press Secretary Karine Jean-Pierre "when" a visitor log from the Wilmington residence would be released.
"Peter, you've asked this question, or your colleagues have asked this question, before," she responded. "Let's not forget what we did here in this White House. We instituted something that the last administration got rid of, which is making sure that there was an extensive White House log."
Watch the video below:
Advertisement - story continues below
The only answer Jean-Pierre has when Peter Doocy asked if they will release the visitor's log from Biden's Delaware house is that they reinstated the log at the White House. She cuts Doocy off and says "I'm calling the gentleman who wants to ask a question not related to this." pic.twitter.com/B4ONSL1hu2

— Greg Price (@greg_price11) January 12, 2023
She then asked if Doocy questioned why the Trump administration got rid of a visitor log for the White House.
Truth and Accuracy
We are committed to truth and accuracy in all of our journalism. Read our editorial standards.
Comment Down Below
Conversation