News
'Wheel of Fortune' Moment Between Host and Contestant Confuses Viewers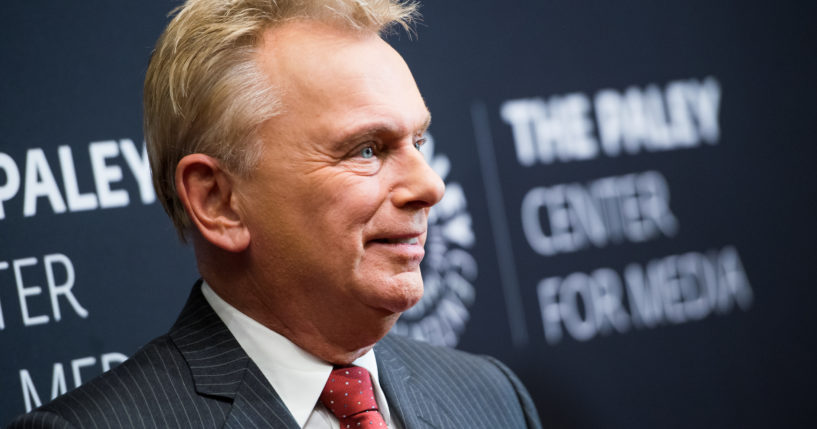 "Wheel of Fortune" host Pat Sajak and a contestant on the show shared a moment that left viewers confused.
During an episode of the show Tuesday, a contestant by the name of Fred shared with Sajak that he is a drama teacher, bar trivia host and a professional wrestler.
When asked if he gets paid to wrestle, Fred replied, "Very little, but I do it for the fun."
Advertisement - story continues below
The clip goes on to show a series of puzzles Fred solved.
Sajak joked he was a "brute."
He added, "Just because he's a professional wrestler… you want me to body slam him for you?"
The other contestants replied, "Yes."
Advertisement - story continues below
Fred would go on to win the bonus round by solving the puzzle: "His mind is wandering."
It was revealed that Fred won a total of $75,800.
Did you find this moment confusing?
After celebrating his win, Sajak awkwardly attempted to wrestle Fred.
Watch the video below:
Advertisement - story continues below
One viewer in the comments asked, "Why did he try to wrestle him?!"
Another wrote, "That was not cool of Pat… that was weird, disrespectful, and seemed like he was jealous because he thought Fred was stealing the spotlight."
One comment joked, "Pat nearly broke that dude's neck… dude could easily hire a lawyer and sue for nerve damage."
According to IMDB, Sajak has hosted "Wheel of Fortune" since 1983.
Truth and Accuracy
We are committed to truth and accuracy in all of our journalism. Read our editorial standards.
Comment Down Below
Conversation