News
Wife's Text Jolted Off-Duty Border Patrol Agent Into Action to Save Dozens of Students During Shooting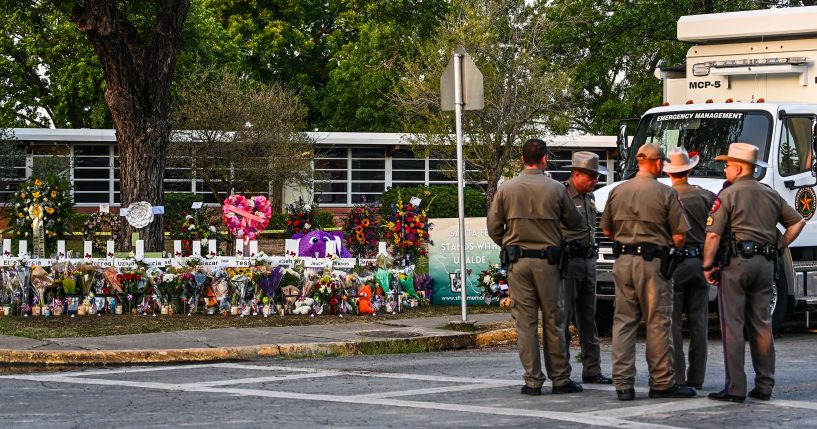 An off-duty US Customs and Border Patrol agent sprung into action during the shooting at Robb Elementary Tuesday after receiving a text from his wife, who is a teacher.
The New York Times reported Jacob Albarado had just sat down to get a haircut when he received a text message from his wife Trisha.
She works as a fourth-grade teacher at Robb Elementary in Texas.
Advertisement - story continues below
"There's an active shooter," Trisha told her husband in the message, adding, "Help."
She continued, "I love you."
He then reportedly ran out of the barbershop and toward the school.
The Times reported Albarado's wife and students "were hiding under desks and behind curtains. Their daughter, a second-grader at Robb, was locked in a bathroom, she said."
Advertisement - story continues below
Upon arriving at the school, he learned there was a tactical team forming to enter the wing where the shooter was located, as the Times reported.
He then made a plan with other officers to evacuate as many children as they could.
Using a shotgun lent to him by his barber, Albarado said he led his colleagues toward the part of the school where his daughter's classroom was located.
"I'm looking for my daughter, but I also know what wing she's in," he said, adding, "So I start clearing all the classes in her wing."
According to Albarado, they were able to bring out dozens of kids and their teachers.
Advertisement - story continues below
"They were just all hysterical, of course," Albarado said.
He continued, "I did what I was trained to do."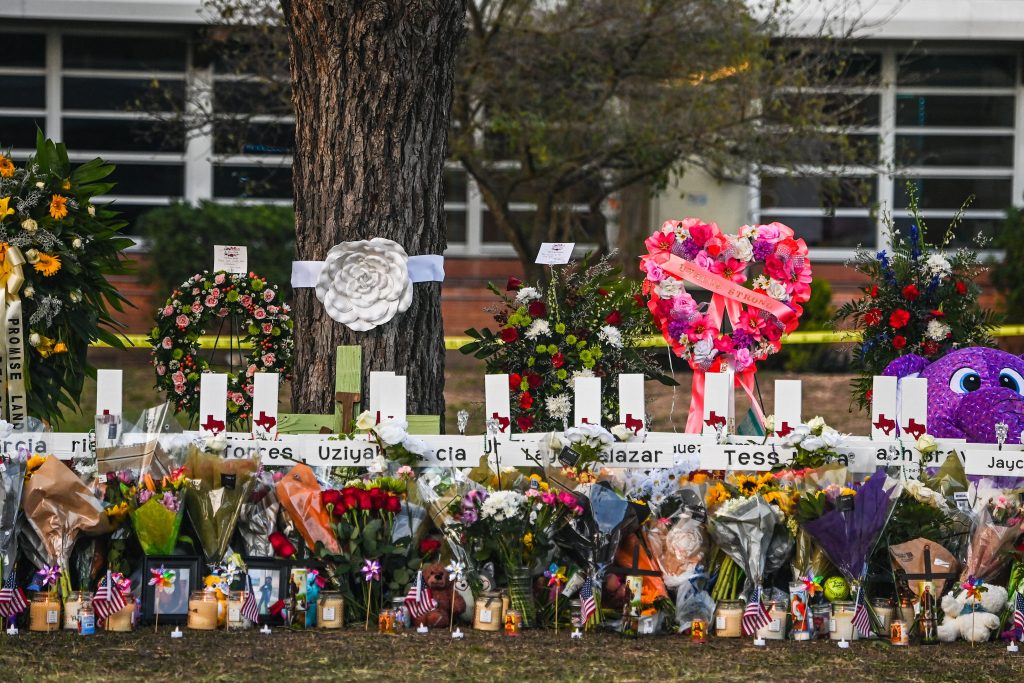 Salvador Ramos was identified as the gunman who stormed into the school, killing 19 children and two adults.
Advertisement - story continues below
A Border Patrol agent fatally shot him at the scene of the shooting.
His mother, Adriana Reyes, spoke out during an interview with CNN affiliate Televisa, as IJR reported.
"I have no words. I have no words to say. I don't know what he was thinking," she said.
Reyes continued, "He had his reasons for doing what he did and please don't judge him. I only want the innocent children who died to forgive me."
Truth and Accuracy
We are committed to truth and accuracy in all of our journalism. Read our editorial standards.
Comment Down Below
Conversation