News
Wynonna Judd Opens Up About Her Mother's Suicide: 'Incredibly Angry'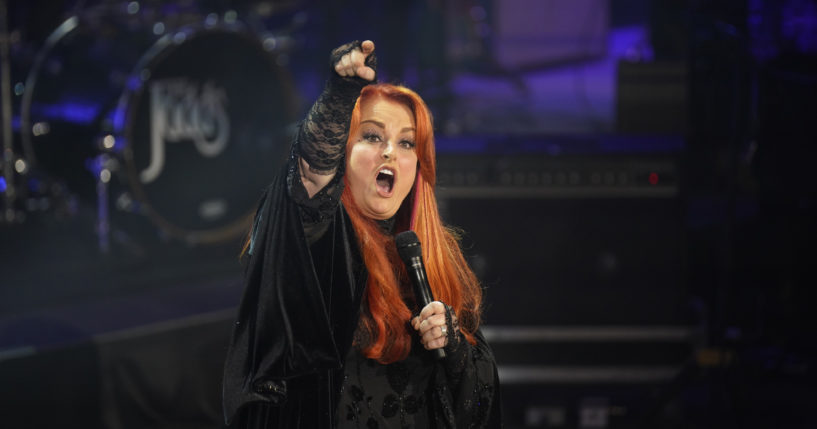 Country singer Wynonna Judd spoke out about how she is coping with her mother's suicide.
During an appearance on "CBS Sunday Morning," Wynonna Judd explained, "I got the call, and I went over, and I saw her and I said goodbye to her in the hospital."
She added, "I closed her eyes, and I kissed her forehead, and that was that. And next thing I know, I'm sitting here on the side porch, and I'm just trying to figure out what's next."
Advertisement - story continues below
It was reported in April that Wynonna Judd's mother, Naomi Judd, died at the age of 76.
An autopsy report later confirmed she died by suicide.
Commenting on her mother's mental health, Wynonna Judd said, "I did not know that she was at the place she was at when she ended it, because she had had episodes before and she got better. And that's what I live in, is like, 'Was there anything I should have looked for or should I have known?' I didn't."
When asked if she is angry at all, Wynonna Judd replied, "Yes. Incredibly angry."
Advertisement - story continues below
The singer explained she does still feel her mother's presence.
"I feel her nudging me. And sometimes, I laugh. And sometimes, I say, 'I really miss you. Why aren't you here so we can argue?'" Wynonna Judd said.
She continued, "She took my hand and she said, 'My life is better because of you.'"
Correspondent Lee Cowan asked Wynonna Judd if going back on tour is therapeutic.
"I think it's important to do it, if that makes sense. I feel like I have my marching orders," she replied.
Advertisement - story continues below
Wynonna Judd added, "As I walk out on stage that first night, I'll probably say something like, 'It's not supposed to be like this,' because it's not, right? It's supposed to be the two of us. And I'm gonna be angry because she's not there."
Watch the interview below:
In August, her sister Ashley Judd penned a personal essay reflecting on how she felt during her final moments with her mother, as IJR reported.
Advertisement - story continues below
"The trauma of discovering and then holding her laboring body haunts my nights," she wrote.
Truth and Accuracy
We are committed to truth and accuracy in all of our journalism. Read our editorial standards.
Comment Down Below
Conversation