News
Actress Urges Politicians to Avoid Using Taco Trucks to Get Votes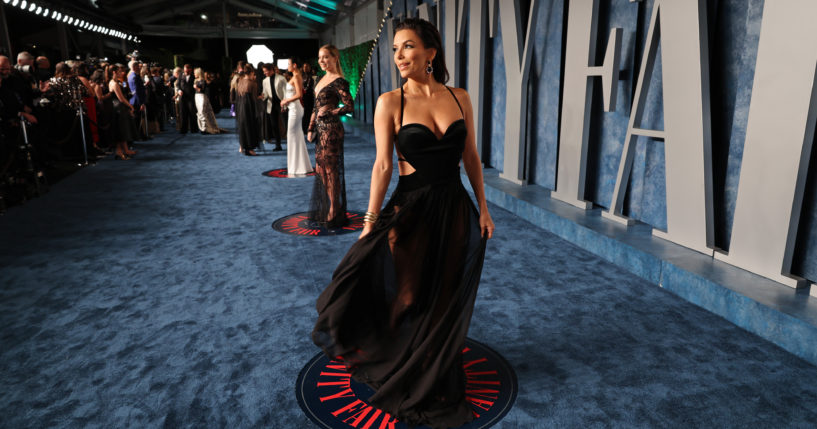 An actress has advice for politicians involving taco trucks.
Eva Longoria sent the message to politicians during an appearance on "Who's Talking to Chris Wallace?" set to air Friday morning on HBO Max and Sunday on CNN.
"What I try to encourage politicians to do is not knock on our door every four years with a taco truck and try to get our vote," Longoria said.
Advertisement - story continues below
She added, "Don't say our vote matters when our lives don't matter."
Longoria suggested they have to engage in the communities on a regular basis.
"Not every four years," she added.
When asked if she would consider running for office, Longoria replied, "No, and especially in this moment of politics. It's so divisive and I don't see how there's faith in politicians in this moment."
Advertisement - story continues below
The actress argued the "most powerful part of democracy is the citizen."
Longoria explained, "I am an activist and an advocate for many things and many causes, but I don't speak for Latinos. And I think that's what politicians get wrong, is they want to speak for people."
Do you think she should run for office?
During an interview earlier this week with CBS News, Longoria made similar comments.
"Here's the thing: The reality is you don't have to be a politician to be political," Longoria said.
She added, "And I think that's the biggest myth. People go, 'You should run for office so you can make a difference.' I am making a difference."
Advertisement - story continues below
In case you missed it:
In 2020, Longoria hosted the first night of the Democratic National Convention and served as a talking point in one of the speeches at the Republican National Convention just one week after that.
Additionally, as former President Obama prepared to run for re-election, Longoria and Henry R. Muñoz III, a designer and businessman, partnered with attorney Andrés W. López to put together a fund that raked in more than $30 million for the campaign, as The Washington Post noted.
Advertisement - story continues below
Muñoz told the newspaper, "She's not just going to go to a rally, say a few words, and stand up there and then leave. She's really, honestly involved in the policy discussions and the design of these moments and these movements."
Truth and Accuracy
We are committed to truth and accuracy in all of our journalism. Read our editorial standards.
Comment Down Below
Conversation