News
Alec Baldwin's Brother Says the Actor Is Being 'Attacked' for His Political Views Following Shooting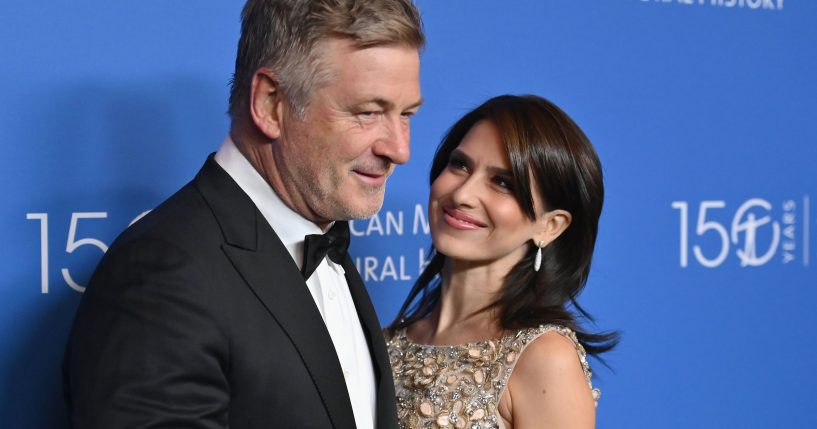 Alec Baldwin's brother spoke out about the fatal shooting that took place on the set of the actor's movie, claiming he is being "attacked" for his political views.
During an appearance on "The Domenick Nati Show" Tuesday, Nati asked Daniel Baldwin, "Are you saying that you think that maybe Alec is being attacked because of what, because of his political views?"
He responded, "Oh, for sure yes, yeah."
Advertisement - story continues below
Earlier in the interview, Daniel Baldwin argued, "You know Alec's got the name though, doesn't he? So let's take go ahead and take Alec for his political views and the many, many wonderful things he's done for different charities and people and his wife and let's see if we can't sensationalize this."
He continued, "This is what he faces because he's opinionated and he's strong-headed and he has really staunch views on certain things."
Daniel Baldwin claimed the people who do not like his brother "will take advantage of him and persecute his wife."
He added, "There's so much going on in the world and six months ago we're talking about whether Hilaria speaks Spanish or not…Let 'em run with it because six months from now everyone's going to realize those people are going to jail, they're going to be sued, and it won't be him."
Advertisement - story continues below
Check out the interview below:
In October, Baldwin fired a prop gun on the set of "Rust," killing Director of Photography Halyna Hutchins and injuring Director Joel Souza, as IJR reported.
Daniel Baldwin told Nati his brother "really liked" Hutchins, adding, "He cared about her and her family…and he spent some time with her family now but you can't take that back. You can't take back that someone loaded that gun improperly and it's very sad. It didn't have to happen."
Last week, Serge Svetnoy, a crew member who worked on the set of the movie, filed a lawsuit against Alec Baldwin and other producers, as IJR reported.
Advertisement - story continues below
He "accused the producers and other crew of failing to implement safety standards. He has filed a negligence suit against Baldwin and the movie's producers."
Svetnoy said during a press conference, "What a tragedy and injustice when a person loses her life on film set while making art."
Truth and Accuracy
We are committed to truth and accuracy in all of our journalism. Read our editorial standards.
Comment Down Below
Conversation