News
Crew Member Sues Alec Baldwin Over Fatal Shooting on Movie Set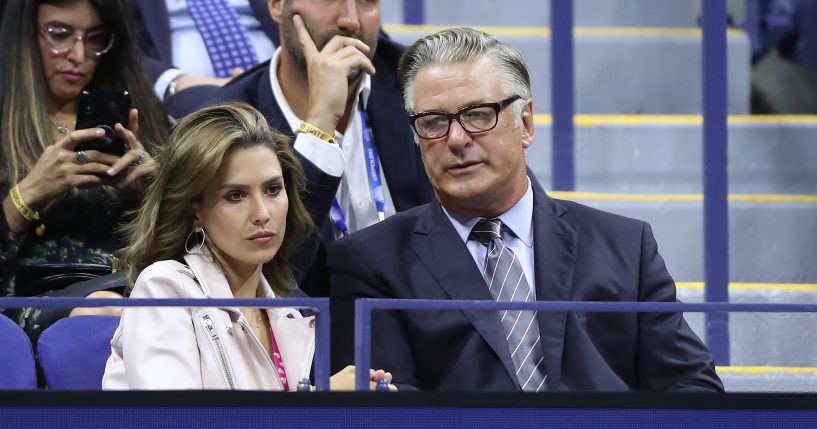 Serge Svetnoy, a crew member who worked on the set of the Alec Baldwin movie, filed a lawsuit against the actor and other producers over a fatal shooting.
Last month, Baldwin fired a prop gun on the set of "Rust", killing Director of photography Halyna Hutchins and injuring Director Joel Souza.
According to Reuters, Svetnoy has "accused the producers and other crew of failing to implement safety standards. He has filed a negligence suit against Baldwin and the movie's producers."
Advertisement - story continues below
The outlet reported Svetnoy added in the lawsuit "he would be haunted forever by holding cinematographer Halyna Hutchins in his arms as she bled from the chest."
Svetnoy said during a press conference, "What a tragedy and injustice when a person loses her life on film set while making art."
A crew member of 'Rust', Serge Svetnoy who was the chief electrician on the movie set and witnessed the fatal shooting last month, filed a negligence lawsuit on Wednesday against actor Alec Baldwin and the film's producers https://t.co/8gTIrLDQmh pic.twitter.com/3K2wOAWKxv

— Reuters (@Reuters) November 11, 2021
According to The Associated Press, close to two dozen defendants have been named in the lawsuit, including David Halls, the assistant director who provided Baldwin with the gun, and armorer Hannah Gutierrez Reed.
Advertisement - story continues below
In a statement Wednesday, Gutierrez Reed's lawyer Jason Bowles said, "We are convinced this was sabotage and Hannah is being framed. We believe that the scene was tampered with as well before the police arrived."
The statement continues, "We are asking for a full and complete investigation of all of the facts, including the live rounds themselves, how they ended up in the 'dummies' box, and who put them in there."
In an Instagram post Monday, Baldwin argued police officers should be on every set that uses firearms, as IJR reported.
"Every film/TV set that uses guns, fake or otherwise, should have a police officer on set, hired by the production, to specifically monitor weapons safety," Baldwin said.
The actor commented on the incident last month, saying, "We were a very, very well-oiled crew shooting a film together and then this horrible event happened."
Truth and Accuracy
We are committed to truth and accuracy in all of our journalism. Read our editorial standards.
Comment Down Below
Conversation