News
Alec Baldwin: Every Set That Uses Guns 'Should Have a Police Officer'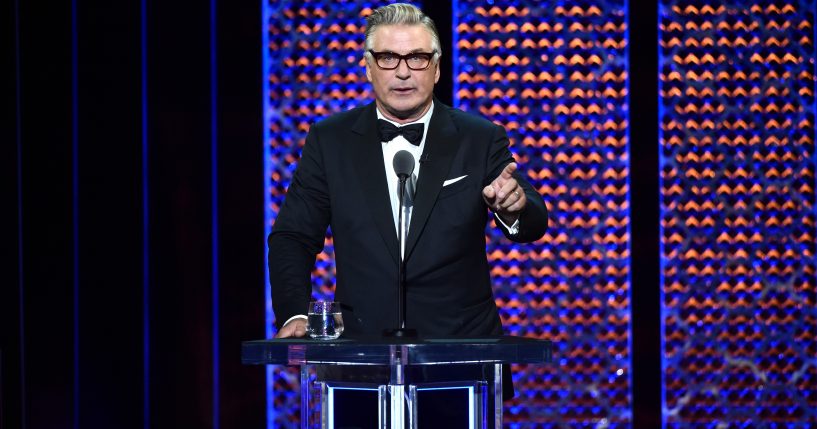 Alec Baldwin is urging the entertainment industry to hire police officers for sets that use guns.
In a Monday Instagram post, Baldwin said, "Every film/TV set that uses guns, fake or otherwise, should have a police officer on set, hired by the production, to specifically monitor weapons safety."
 

 

View this post on Instagram

 
Advertisement - story continues below
Baldwin's suggestion comes just weeks after the actor fired a prop gun on the set of a movie, killing Director of photography Halyna Hutchins and injuring Director Joel Souza, as IJR previously reported.
The attorney for armorer on the set of Baldwin's movie, Hannah Gutierrez-Reed, suggested "somebody intended to sabotage the set."
Earlier this month, Jason Bowles told "Good Morning America" there "was a box labeled 'dummy rounds' that Hannah had been pulling from, she knew were dummy rounds."
Advertisement - story continues below
He added, "Somebody put that live round or live rounds in that box. When you do that, you can only have bad intentions because you're going to confuse the rounds if you're the armorer and they appear very similarly. The dummy rounds look like a regular live round…We're afraid that could have been what happened here, that somebody intended to sabotage this set with a live round intentionally placed in a box of dummies."
Baldwin was reportedly told the prop firearm was "cold" after receiving it.
Should every set that uses guns have a police officer present?
According to CBS News, the Santa Fe County Sheriff's Office is investigating the incident and the district attorney has not ruled out filing charges.
Other actors have spoken out about the shooting, including Dwayne Johnson, as IJR reported.
"First of all, I was heartbroken," Johnson began during an interview with Variety, adding, "We lost a life. My heart goes out to her family and everybody on set. I've known Alec, too, for a very long time."
Advertisement - story continues below
He told the outlet "any movie that we have moving forward with Seven Bucks Productions — any movie, any television show, or anything we do or produce — we won't use real guns at all."
Truth and Accuracy
We are committed to truth and accuracy in all of our journalism. Read our editorial standards.
Comment Down Below
Conversation